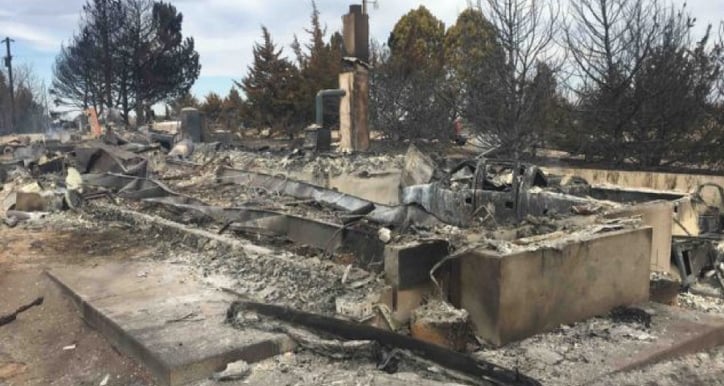 On March 18, a grass fire broke out north of Lake McConaughy, near Ogallala, Nebraska. The fire destroyed eight homes, damaged another 16 homes and buildings, and burned 800 acres of land. Twenty fire departments responded to the blaze before it was contained.

The Omaha World-Herald reported that one firefighter was injured and transported to a North Platte hospital during the fire. Otherwise, no other injuries were reported.

Five families lost everything in the fire, including one family who had no insurance. However, the community has rallied to donate money, clothes, household items, and nonperishable food to those in need.

Wolf Auto, Viaero Wireless, and the Ogallala/Keith County Chamber of Commerce have helped lead local businesses and organizations in the fire relief effort. Other participating businesses include Nebraska PrintWorks, the Ogallala Rotary Club, Eichners, Bomgaars, and JEMS Tanning and Travel.
How You Can Help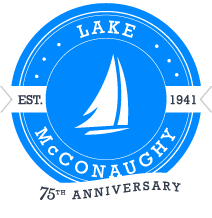 The relief effort has been overrun with donations of clothes, cleaning supplies, and other household items, thanks to the generosity of the community. If you want to help with the recovery, the Lake Mac Fire Fund could use money or gift cards to local grocery stores and restaurants. There are several ways to donate directly to the fire relief effort.

The Ogallala/Keith County Chamber of Commerce has set up a relief fund for the families who were affected. You can make checks payable to the Lake Mac Fire Fund and mail them to:

Ogallala/Keith County Chamber of Commerce
PO Box 628
Ogallala, NE
69153

You can also drop off checks and gift cards at the following businesses:

Wolf Auto at 602 West 1st Street
Viaero Wireless at 820 West 1st Street
JEMS Tanning & Travel at 700 East 1st Street
Bomgaars at 820 East 1st Street

Like we said, money and gift cards for groceries and food are the most needed items right now. Gifts of clothes and other household items are appreciated, but are already met by previous donations.

For full details on funds set up for specific families, visit the Lake Mac Fire Fund page.

When tragedy strikes, the best part about small communities is that we stick together. Any help can make a huge impact on those affected by the fire.