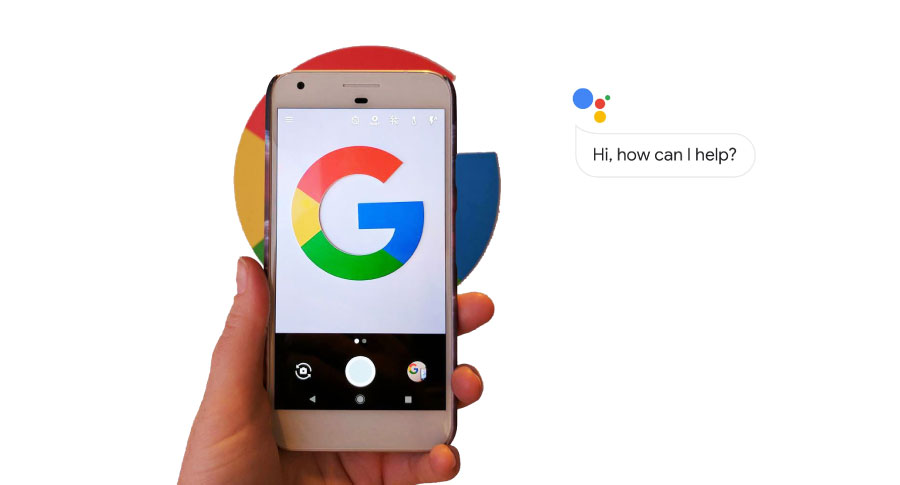 Speech recognition technology has been around since the late 18th Century with the invention of the Acoustic-Mechanical Speech Machine, according to Medium. However, it wasn't until 2008 that what we know as modern speech recognition technology emerged. In 2008, Google introduced its voice search app for mobile devices. Apple followed suit in 2011 with the introduction of Siri.
Smart Technology
Since voice assistant apps were created for smartphones, additional voice-activated devices have come on the scene. The list includes home speakers and hubs like Google Home. Google's English language accuracy rate is now at 95 percent, according to Globalme. This places Google's accuracy rate on the same level as humans.

Google Assistant, the name for the software behind Google's speech recognition technology, is linked with the company's search engine and its expansive information database. This gives users access to a plethora of details about numerous topics. Due to its large database, Google Assistant is also more likely to understand more questions from users, both in terms of variety and depth.
Current Trends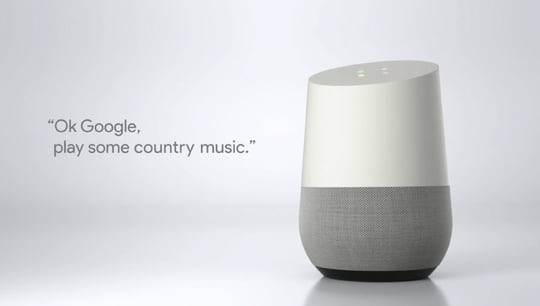 The current trend in speech recognition technology devices is voice-activated home speakers, according to Medium. These speakers can be integrated with other smart home devices and control them. Examples of controllable smart devices include lights, thermostats, fridges, mirrors, smoke alarms, and headphones. As reported by Medium, over 50% of users place voice-activated speakers in a living room. The next most popular rooms are a kitchen or bedroom. Smart homes and the smart devices behind them rely on wireless internet like Viaero's ProConnect service or cellular data connections, and are considered part of the "Internet of Things" (IoT).
Google Assistant Features
Google Assistant's capabilities go beyond controlling smart home devices and retrieving information from the web. According to Medium's data, 62% use voice-activated speakers to make a purchase, 58% use the speakers to make or manage weekly shopping lists, and 44% order groceries or other household products every week. As reported by PocketLint, the full list of Google Assistant's capabilities includes:
Retrieving stored calendar and personal information from your connected devices.
Read notifications out loud.
Create appointments and send messages or notifications.
Open up mobile apps.
Speak language translations in real-time.
Locate directions, news, movie showtimes, and other information online.
Set up reminders and timed events.
Play content on smart TVs or media players.
Control smart home devices.
Google Assistant Devices
Even though Google Assistant was initially only on Pixel phones and Google Home speakers, the technology has expanded to nearly all Android devices, according to PocketLint. This includes Android TV and cars that have Android Auto capabilities. Other third-party devices include speakers, Nest thermostats, DISH TV, and Nest and Ikea smart home devices. DISH TV's equipment features the Google Assistant button, providing instant access as long as you have a working internet connection. Find out more how you can save up to $200 when you sign up for Viaero's DISH TV bundle with a FREE 4K TV.
Advantages over Competing Technologies
Google Assistant's main competitor is Amazon's Alexa, which is also based on speech recognition technology. Google's advantages include being able to keep track of data stored in Android devices, a wider range of functions, and producing more advanced search results, according to PocketLint. Since Google Assistant is integrated into Android devices, its technology has ready access to information stored within calendars, GPS tracking histories, and online searches. Google's technology also needs less specific information to control smart home devices, whereas Alexa's technology is based on group settings or device names. Medium also reports that Google Assistant was able to answer the most questions (68.1%) accurately (90.6%) when compared to Cortana, Siri, and Alexa.

As voice recognition and speech technology continue to grow in popularity and sophistication, it is more likely to become a staple in our lives. From controlling home appliances to personalized advertising and information to providing access to support and services, the future of the technology will be driven by how we communicate and how we want to communicate with the outside world. We can expect more convenient and personalized interaction with the brands we consume, as well as the collective information we've accumulated as a society.

Get Google Assistant on a new smartphone from Viaero! Or sign-up for ProConnect unlimited high-speed internet to connect and use your smart devices!