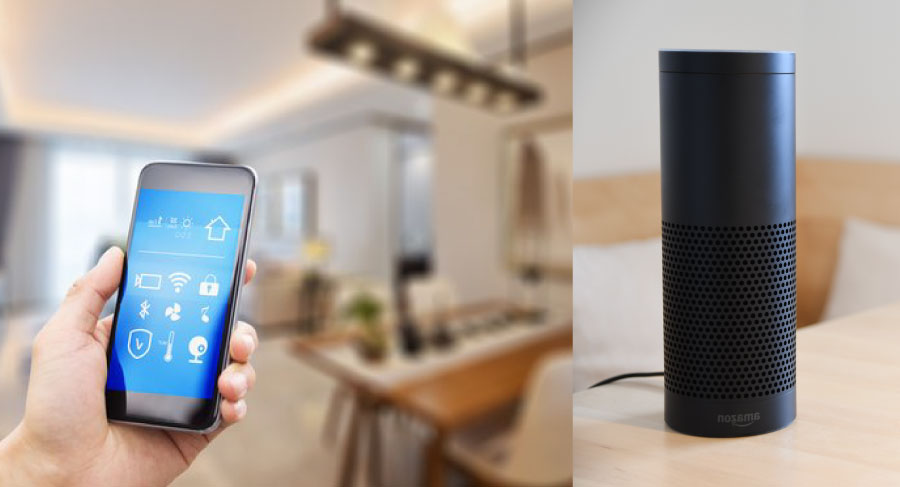 Technically, a smart home is a residence containing one or more smart devices. While some prefer to use these devices to increase their home's energy efficiency, others enjoy the conveniences of creating sophisticated entertainment rooms or automating routine chores. From smart speakers and vacuums to smart home lighting to locks and doorbells with built-in security cameras, homes and cities are becoming more "wired" to the internet.
A high-speed or broadband data connection is needed to run the "smart features" on these devices. Some items like smart locks can have a backup method like a traditional key slot in case an internet connection is not available. Smartphones with an LTE data connection can not only be used to create Wi-Fi hotspots, but also become essential to being able to control smart devices away from home.
What are the Advantages of Smart Home Devices?
Smart devices enhance some of the things consumers value like security and safety, free up time, increase convenience, and make it easier to control critical items in the home. Imagine not having to call a family member or a friend to turn your heat on if the weather suddenly changes while you're on vacation. Or having your shopping lists automatically created based on what you usually buy and what's left in your fridge. Or using one voice command to control your blinds, coffee maker, and lighting.

BlueSpeedAV lists the top benefits of smart devices and homes as being able to manage multiple devices from one interface, flexibility, strengthening home security, increased energy efficiency, improved functionality for appliances, and home management insights. Gaining insights into how your home consumes energy during different seasons and times of the day can help you cut costs or discover potential improvement needs. You can also gather trends about your lifestyle habits, such as what types of food you buy and how many hours you watch TV.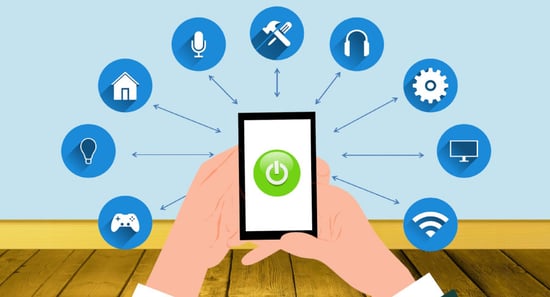 Take a moment to answer 4 survey questions about your smart home use!
Create your own user feedback survey
Implications for Rural Communities
Many of the unique circumstances and challenges rural communities face can be addressed by smart home technology. According to Vivint, those challenges include higher utility costs, being farther away from emergency services, and unique security needs due to increased isolation and rural landscapes.

Homes equipped with smart devices can provide heightened security, including remote monitoring wherever cameras or security systems are placed. With smart locks, doors can be remotely unlocked or locked. With many apps, notifications about motion detections, alarms, and statuses can be automatically sent to your smartphone. While data use and internet speed can be a concern in rural communities, the availability of LTE cellular connections and low data use by many smart devices address those concerns.

The concept of smart communities in rural areas has begun to take hold, even though reliable broadband access remains a concern. Creating smart rural communities can enhance value in areas like education, economic conditions, public safety, quality of life, and sustainability, according to a Deloitte Insights study.

Smart farms like the one created by the Agronomy Center for Research and Education (ACRE) can enhance value. A smart farm leverages automation and technology like drones, GPS, and Internet of Things (IoT) sensors. According to the USDA, farms connected with smart technology can add approximately $47 to $65 billion to the economy each year.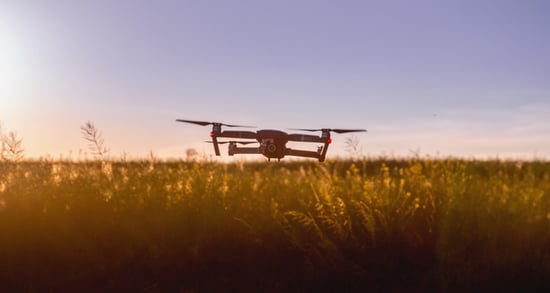 Getting Started
If you want to start converting to smart home technology, you can do it gradually. Many choose low-risk items, such as smart home lighting or voice-activated speakers. According to TechHive, smart lighting is a popular way to begin since you can control it without a hub and it doesn't cost much. With smart lighting, several types of these bulbs and switches can connect directly to your Wi-Fi network.
You can also buy smart plugs to convert existing bulbs and switches or purchase new "smart" ones. Either way, you can set up schedules and control the strength of the lighting in different rooms.

Smart thermostats and speakers are other easy, popular ways to start converting your home. You'll save in heating and cooling costs since smart thermostats can automate temperatures by learning when you're home and when you're not. These thermostats can also learn which rooms you use the most, adjusting temperatures as needed.
How Popular are Smart Homes?
Smart home technology will continue to grow in popularity, with over one-fourth of homes becoming "smart" by 2021. Devices that rely on smart technology, such as voice assistant applications like Google Assistant, are already in the homes of 55 percent of internet users, reports HubSpot. The most common devices that people own include:
Smart TV (38%)
Light bulbs and lighting hubs (17%)
Thermostats (16%)
Security systems (14%)
Kitchen appliances (7%)
HubSpot reports the major concerns preventing consumers from purchasing smart devices varies between age groups. Buyers older than 35 are more likely to perceive smart devices as overpriced and vulnerable to privacy loss and hackers. They also tend to express more concerns about the functionality of smart devices if an internet connection is not available.

With average costs expected to decrease by 52 percent in the next three years, this barrier may become less of a concern. However, there are still issues of privacy, vulnerability to data theft or hacking, and backup methods if internet connections are offline or too slow. Addressing these concerns will require stronger encryption methods and ways of verifying users, as well as increased bandwidth.

Although smart home devices might not be in every home, each one could benefit from home automation. As current research is being conducted on everything from robotics in our kitchens to sensors for health-related conditions to shape-shifting furniture, the reality is that our homes are going to become "smarter" and more of us will use it. Soon, smart home technology may become less of a "convenience" and more of a "must."
Need unlimited high-speed internet for your smart home devices? Check out Viaero's ProConnect service now.