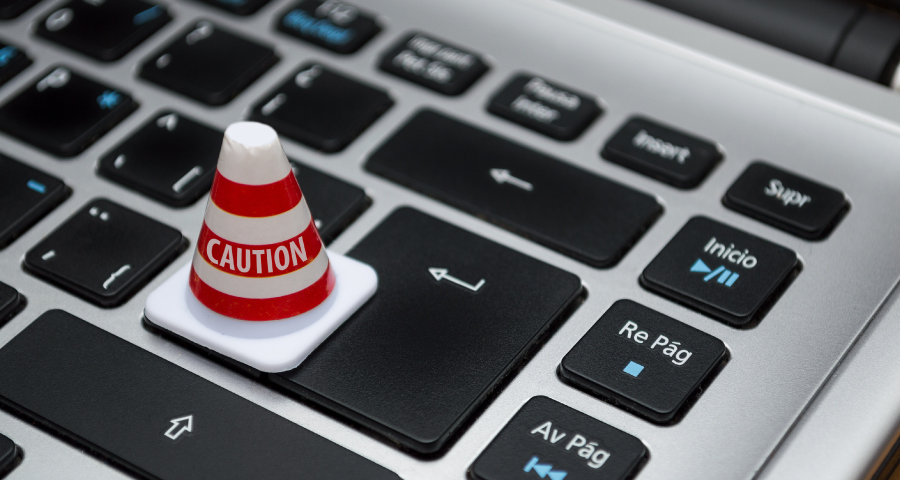 More consumers are becoming concerned about the security of their data, especially personal information that is exchanged with businesses. The percentage of consumers who believe that they've lost the ability to control how their data is collected and used has been in the 80th percentile since 1999, according to Deloitte Insights. That figure spiked as high as 90 percent in 2014.
Besides a loss of control, consumers feel as though they have to exchange their personal data with businesses if they want to use smartphone apps, certain websites, and social media platforms. As reported by eMarketer, a 2018 survey of smartphone users around the globe found that 36% knew they were exchanging personal information with companies through mobile apps, but didn't feel that they had a choice.
Ways Personal Privacy Concerns Drive Consumers' Behaviors
Some of the ways that consumers compensate for their perceived lack of control include adjusting privacy settings on smartphones and social media accounts, as well as providing companies with incorrect or fake information, according to Deloitte Insights. Members of Gen Z and Gen Y are more likely to participate in these activities, but a sizeable portion of Gen X and Baby Boomers also take these actions to protect their privacy.

Following reports of data breaches in the news or upon finding that they themselves have been victimized, consumers tend to take further precautions. These safety measures include deleting or refraining from downloading specific apps, disabling cookies, not visiting specific websites, and not buying specific brands or products, according to Deloitte Insights. Refusing to participate in surveys is another indicator that consumers tend to mistrust organizations.

Consumer Affairs reports that 73 percent of surveyed U.S. consumers believe that companies prioritize profits over protecting private information. This presents a challenge for both consumers and businesses. The majority of businesses ask for personal information in exchange for access to discounts, exclusive sales, information, and online features. This allows firms to find out who's buying which products and services, when they're buying, and what triggers them to make specific purchases.

Consumers, on the other hand, may find it more difficult to make purchases without exchanging personal information. If consumers choose to take protective measures, they may be missing out on personalized savings and helpful content. By providing fake or misleading information, the savings and content they receive may be skewed or unusable.
Protecting Personal Data
In order to protect personal data, TDWI and the FTC recommend consumers look for privacy policies and anti-spam policies. Some companies will provide this information in written documents, while others will post the policies online. Consumers should examine these policies to determine the following:


What personal information does the company collect?
Does the company disclose or sell the data to third-parties, either affiliated or unaffiliated?
How does the company collect your information? Does it obtain tracking information from your mobile devices?
How does the company use your data?
Does the company obtain information about you from external sources, such as credit reporting agencies?
Do you need to provide consent before the company can share your data with third parties?
Viaero's current privacy policy can be viewed on our website. Click here to read its terms and why in most instances we will not share your data with third parties without your consent.

While the FTC is responsible for enforcing consumer privacy laws at the federal level, the U.S. does not currently have a single, federal law that oversees how consumers' information is gathered and used, according to CFC.org. Several individual states have passed consumer privacy laws, such as the California Consumer Privacy Act of 2018. However, there are some guidelines and recommendations consumers can follow to keep their personal data from getting into the wrong hands.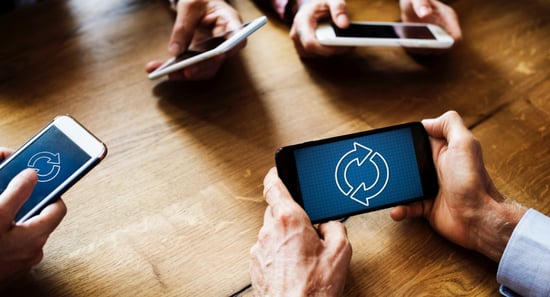 How to Keep Your Personal Information Safe Online
The FTC recommends asking businesses why your personal information is needed, how the firm will secure it, and what drawbacks there are for not providing your data. It's also critical to be wary of those who attempt to impersonate themselves as representatives of organizations. The FTC recommends not exchanging personal information with others when you have not first reached out to the firm. Avoiding clicking on links within emails sent from suspicious or unknown senders is also recommended by the FTC.

However, there are some additional things to look for when deciding whether an email is from a legitimate source or organization. First, examine the sender's full email address. Many impersonators "spoof" the name of legitimate organizations, departments of organizations, or even high profile employees. If the sender's full email address does contain the domain name of the organization (example: @viaero.com), it is highly likely it is a phishing attempt from an impersonator.

Second, look for multiple obvious misspellings and grammar errors. Third, most organizations will not ask you to verify your personal details, account numbers, or passwords unless you've reached out to the firms first to report a problem. Fourth, be aware that impersonators are becoming more sophisticated in their tactics, especially with the use of legitimate looking logos in emails. Ask yourself whether you currently have a relationship with the firm, whether you've reached out to the business for assistance or information, and whether there is anything that looks or feels suspicious.

How concerned are you about consumer privacy, protecting your personal information and online privacy? Share your thoughts and experiences below or click here to take our poll.