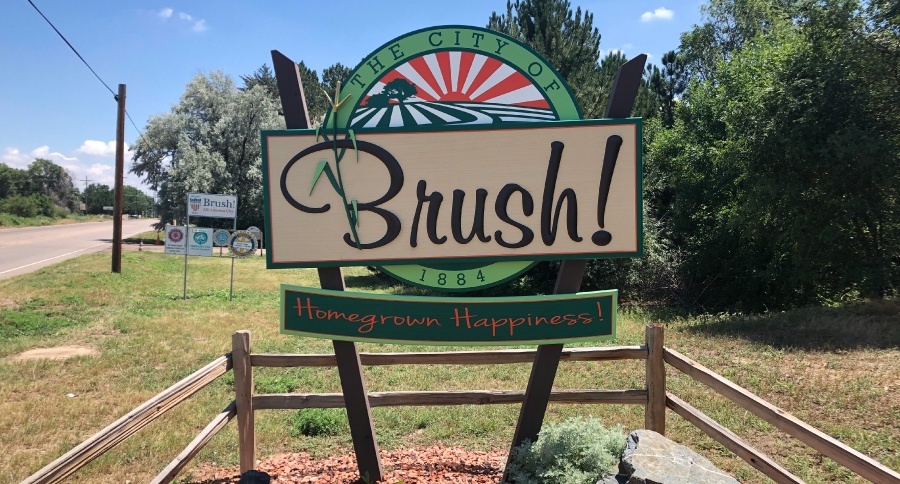 Brush, Colorado is a community of close to 5,500 residents, located on the eastern plains 58 miles from Greeley. The city's slogan is "Hometown Happiness," which represents the area's close-knit and neighbor friendly feel. As the mayor, Rick Bain stated, "we certainly are a community of great human resources." Brush is a city known for its "can do attitude," reflected in the exclamation point following its name.
History
According to the city's website, Brush was first established as a settlement by a group of Danish families who were traveling west in search of land for homesteads, following the Civil War. The city is named after Jared L. Brush, who was a cattle herder and later became Colorado's Lieutenant Governor. Brush officially became an incorporated city on October 18th, 1884.
Community Characteristics
Brush is known for its agricultural roots, historical landmarks, architecture, and Colorado's longest running rodeo. The area's major attractions include the Grover Depot Museum and Memorial Park. The top industries by number of employees are manufacturing, health care and social assistance, and education services. The city is also known for its annual Oktoberfest and Demolition Derby events.
Viaero's Role
Viaero Wireless operates a store in Brush, off of US 34 and Clayton Street. In addition to selling Viaero service plans, ProConnect high-speed internet service, and an array of smartphones, the Brush store is a DISH Authorized Retailer. Store Manager, Brianna Hoskins, recently answered a series of questions about how she and the store play a role in serving the Brush community.
Q&A with Brianna, Brush Store Manager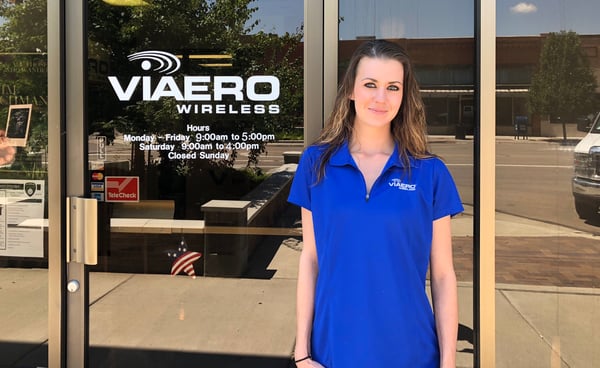 Brianna started her career with Viaero five years ago as a Retail Sales Associate in the Fort Morgan store. She grew into a leadership role, taking on the responsibilities of store manager for Yuma and then Brush. Brianna's success is inspired by setting an example for others through her work ethic and by creating a better future for her children.
She describes Brush as a "very small tight-knit community…a town where everyone knows each other and everyone joins in on community events."
Brianna stated that while the community faces challenges with surviving on low and fixed incomes, and its residents are not always able to afford the latest smartphone or internet service, the Brush store "participates in as many community events as possible." Staff members from the Brush store regularly participates in Oktoberfest and the community's Free Pool Day, which is co-sponsored by Viaero. Brianna's favorite community event is Oktoberfest because "it seems to be a jovial time all around as people are getting ready for the fall to start and the kids have gone back to school."
She has plans to expand the store's involvement in the community by participating in its 4th of July parade. She enjoys building strong relationships with residents, getting to know them, and taking care of them as customers. She "especially loves when customers stop in merely because they are walking by or bringing us lunch just as a thank you."