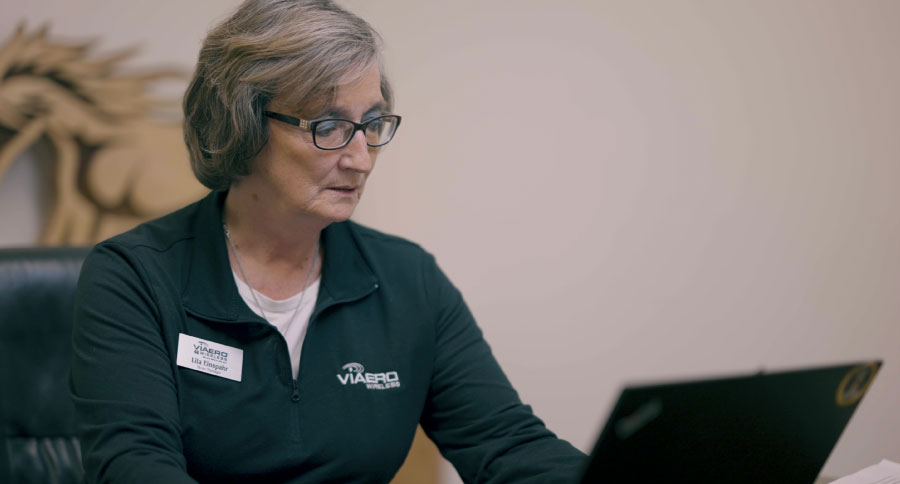 Viaero Wireless takes pride in contributing to the communities we serve, whether it is supporting our local first responders, hosting a food drive, or taking care of area farmers during harvest. Lila, our Holyoke Viaero Wireless store manager, is a prime example of community leadership.
Lila has called Holyoke home for the last 29 years, where she has experience working for various businesses in the community. She started looking for something different in 2008 and found her way to Viaero as a Retail Sales Associate. In this role, Lila enjoyed the monthly challenges.

A Sales Manager since July 2013, she finds joy in her job by working through her paperwork and staying organized. What she enjoys the most is the number of people she has been able to help.

This planning helps her stay on track with the many community events where she represents Viaero. You can find Lila participating in Hot Dog Days hosted by the Holyoke Chamber of Commerce, a customer appreciation lunch featuring Lila's famous potato salad and homemade chicken and noodles, or Country Christmas in December.


One of her many favorite events is the annual Holyoke Coat Drive. The drive started as a territory event in Northeastern Colorado as a competition between the stores. It did so well in the first year that they have now taken the drive into its seventh year.

Lila and her team have collected enough coats to help over two hundred individuals and the surrounding communities each year. Another important event in the community is the annual food drive. These events have been favorites of the store, and Lila has been pleased with the growth she has seen.

Lila credits some of her success to the relationships she has built within her community. She is grateful for the connections she has formed with the Holyoke Chamber of Commerce, Melissa Memorial Hospital, her co-workers, and a list too long to mention.

Come into our Holyoke Viaero Wireless at 106 S. Interocean Drive or give us a call at 970-875-6003. We would love to welcome you into the Viaero Community!