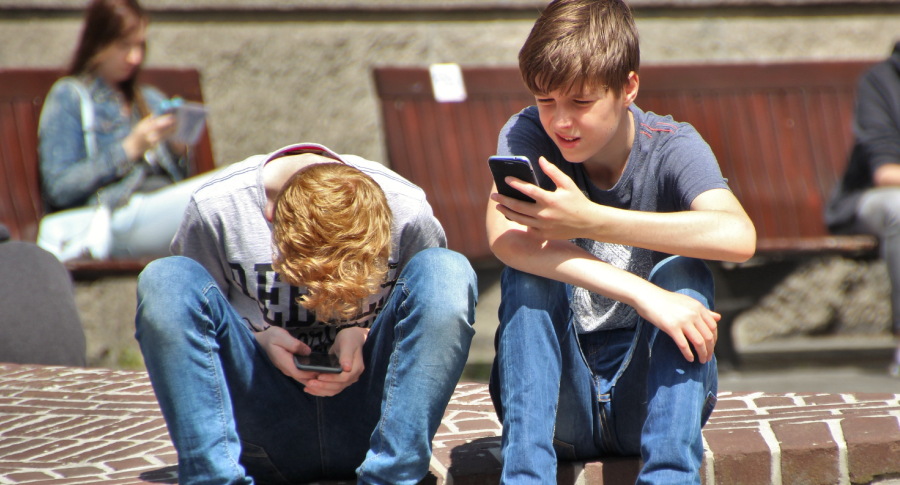 Two situations present the opportunity to place children in danger every day, according to Cora Linker, Director of Supply Chain Operations for Viaero Wireless. The first is placing them in a car and the second is exposing them to what's on the internet. While smartphones are only one of the ways kids can get access to the internet, phones pose a real risk of being exposed to inappropriate and harmful content.

In this series about the threats children can face from using smartphones and ways to prevent them, we'll first examine exposure to inappropriate or harmful content. We'll also present some of the tools parents can use to prevent exposure.
Statistics about Kids' Online Safety
The statistics on children's early and repeated exposure to inappropriate online content can be alarming to most parents. According to Growing Wireless and CNN, nearly 70 percent of pre-teens have hidden what they do online from their parents or guardians. The average age of first exposure to inappropriate online content is 11, per an article published by Net Nanny.

While 53 percent of parents report using some form of parental controls, 33 percent have stated it is difficult to control their kid's exposure to content on a smartphone, as reported by Growing Wireless. Meanwhile, 22 percent of children have indicated they have used a smartphone or mobile device to help conceal inappropriate online activities.

Although parents may not have had tools in the past, luckily there are plenty now. As Cora Linker states, "there's so much to help protect" kids from online predators and inappropriate content. It is often a matter of becoming educated on the tools and having an ongoing discussion with children about the proper use of technology.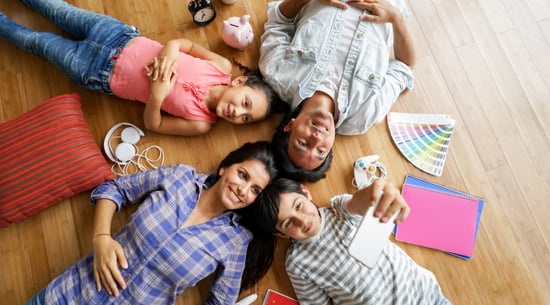 Smartphone Safety Precaution Methods
Installing safe browsers, internet filters, activating built-in parental controls, and installing smartphone apps that monitor and restrict online usage are critical. Otherwise, a child will have open access to age-inappropriate material and online communication tools embedded in social media and websites. Sites that are designated for children, such as YouTube Kids, are not immune. Even though these sites have built-in flagging and smart detection technology methods, there was a recent report from Daily Wire about posted videos containing information on how to commit suicide.

YouTube's official statement about the controversy indicates swift action was taken to delete accounts and channels, improve detection of inappropriate content, and restrict comments on content aimed towards children, according to Vox. While these actions are a positive step towards preventing exposure, parents can take additional action to prevent exposure. Parental control apps are one way to help restrict access to inappropriate content regardless of where that content is posted. Consumers Advocate.org has rated the top ten parental control apps on the market. They are as follows:
Bark
Qustodio
WebWatcher
Eset
Net Nanny
Screentime
FamilyTime
Circle
Norton
Identity Guard with Watson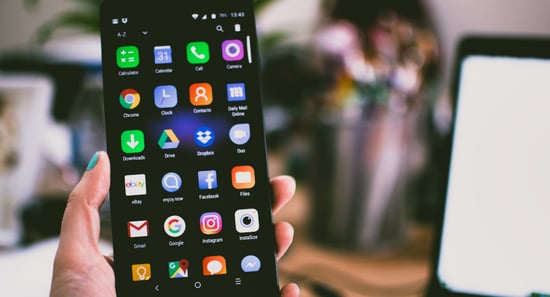 All of these apps give parents the ability to monitor and restrict online activity from a variety of mobile and computing devices. Some of the apps are configured to automatically block inappropriate content and allow parents to set time limits on specific games and applications. Safety controls such as location tracking, call and text tracking, parental alerts, and social media monitoring can help parents pinpoint and avert problems.

Despite all of the available tools, experts on smartphone safety strongly recommend talking to children and modeling appropriate behaviors. Parents can explain to children what types of online and smartphone behaviors are okay and which ones should be avoided. A key part of the conversation needs to be about why certain behaviors are inappropriate or even illegal, according to Net Nanny. Scholastic also recommends starting with the basics by explaining how different smartphone features work, what they can be used for, and establishing time limits for smartphone use.
Additional Internet Safety Resources for Parents
For more information on how to manage kid's online safety and prevent access to inappropriate content, parents can check out these additional resources:
In the next installment in our blog series about kid's safety and smartphone use, we'll look at cyberbullying and ways parents can help address it.

Do you have additional questions or concerns? Click here to ask our expert, Cora Linker!

Tell us your thoughts on making smartphones safe for children below.