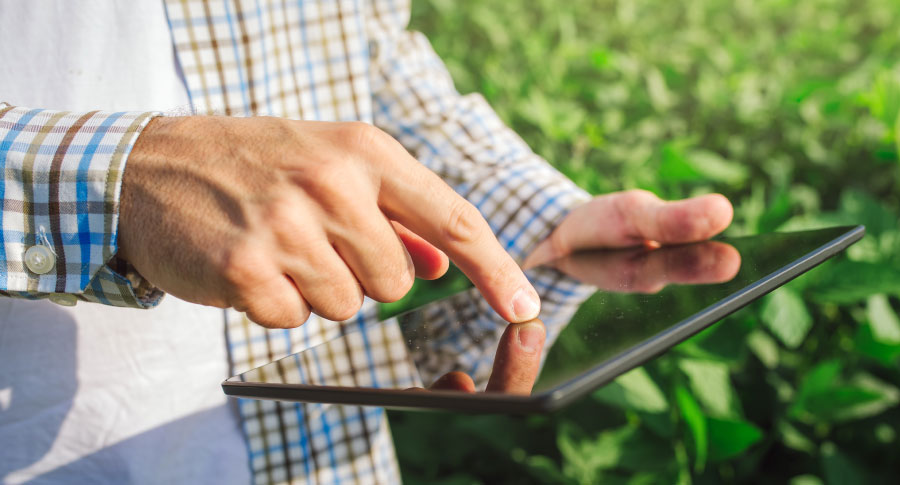 By 2050, an expected rise in the world's population will drive the need for a 60% increase in agricultural production. Precision agriculture, which uses data-driven technologies, is highly likely to become the norm. ESRI reports precision agriculture first came about in the 1980s, but the practice's efficient resource distribution and increase in production will be instrumental to the farming industry.
An integral part of data-driven technologies supporting precision agriculture is mobile data. Whether through a cellular hotspot data bucket or a separate hotspot plan, farmers need a way to connect to field devices, access and send data from a central office and the field. Commercial and enterprise-scale irrigation systems involving multiple locations are examples that extend beyond the farming industry.
What is Precision Agriculture?
Also known as smart farming, precision agriculture involves smart machines, IoT devices, sensors, the Internet, and mobile technology. Smartphone apps and cloud-based services are additional components of smart farming. One of the ways that Viaero Wireless assists with the implementation of precision agriculture is through a machine to machine (M2M) program.

Farmers in the Imperial, Nebraska area use sim cards that communicate with and run irrigation systems' sprinklers. The sim cards allow farmers to control and update the times sprinklers run from remote locations. Another option farmers use is a phone. They place phones in control boxes and call those phones at the times the sprinklers need to run.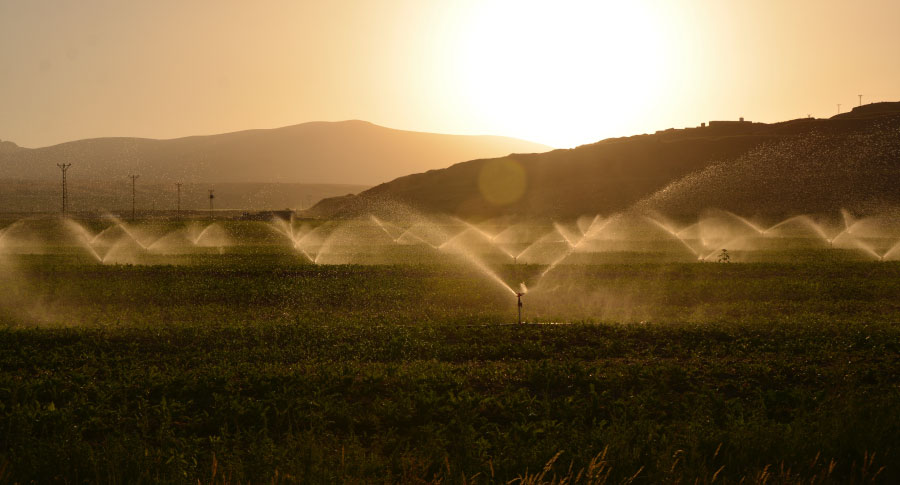 AgriTech Tomorrow indicates that precision agriculture methods involving smartphones are on the rise among U.S. farmers. Using smartphones and cellular data has helped farmers become more efficient by saving money and time. Besides controlling irrigation systems, farmers are using mobile devices and data to look up information on commodities, weeds, and pests.
The Role of Hotspot Data and Cellular Networks
An article in Agricultural Systems mentions the various parts of the smart farming process. The parts work in a cycle and consist of:
Smart analysis and planning
Smart control
Smart sensoring and monitoring
Cloud-based event and data management
Wireless networks enable the transfer and access of data from anywhere where devices can connect. Viaero mobile hotspot devices and unlimited data plans are used by farmers to upload elogs and harvest records. This data helps farmers track what is going on with their crops and make informed decisions.

A case study published by GSMA on precision agriculture highlights some of the key indicators farmers use to monitor crops. These indicators include data on soil moisture and temperature, humidity, and air temperature, how much water is being used, and the water's pH levels. Making decisions based on continual monitoring of this data accomplishes more than increased cost-efficiency. It also helps leverage available land and reduce environmental stress.

Smartphone and mobile device apps can be used to control the output of feed and seed that gets distributed into the soil. Farmers sometimes reach out to Viaero's Yuma store team about buying more tablets to use these apps. The ability to use tablets with the apps helps Yuma's farming community better manage their land and crops, especially when they need to work on the land or away from it.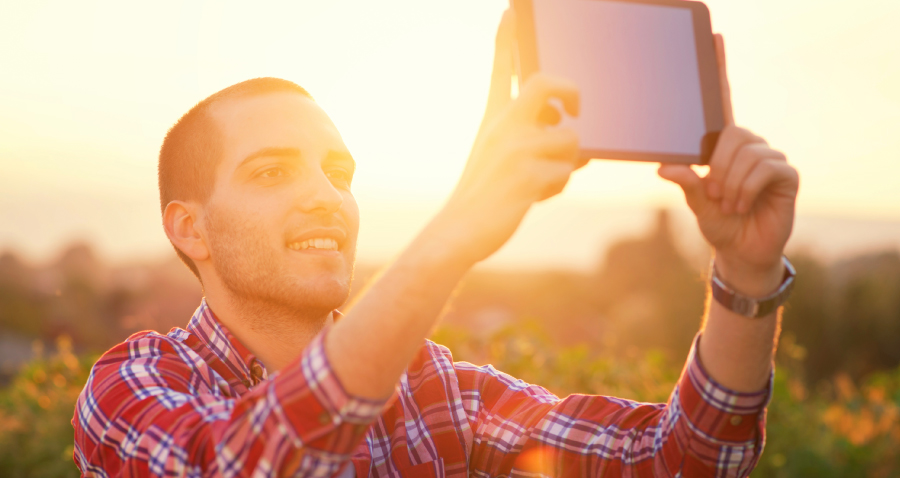 Mobile hotspots can be activated through a smartphone with hotspot data included in a cellular plan. Many wireless carriers also have hotspot devices that work with hotspot data-only plans. Using separate hotspot devices save the drain on a smartphone's battery, allowing it to be freed up for phone calls and texts.
Cellular Technology & Hotspot Data Quality
Hotspot devices and data plans work using a cellular network's technology, which can be 5G, 4G/4G LTE, or 3G in some areas. The standards for 3G networks include CDMA, TDMA, and GSM. While CDMA stands for "code division multiple access," TDMA means "time division multiple access" and GSM stands for "global standard for mobiles."

In geographic areas where 3G remains prevalent, hotspot devices may connect to either CDMA or GSM networks. GSM devices use SIM cards to identify individual subscriber data. Also, GSM has long been the global standard for cellular networks, making GSM devices compatible with more networks around the globe.

In contrast, CDMA did not catch on in as many countries but was implemented by a lot of U.S. carriers. Instead of SIM cards, CDMA carriers traditionally used a phone's electronic serial number or ESN to authenticate a subscriber. CDMA networks also operate at lower transmission speeds than GSM networks, according to PC Mag.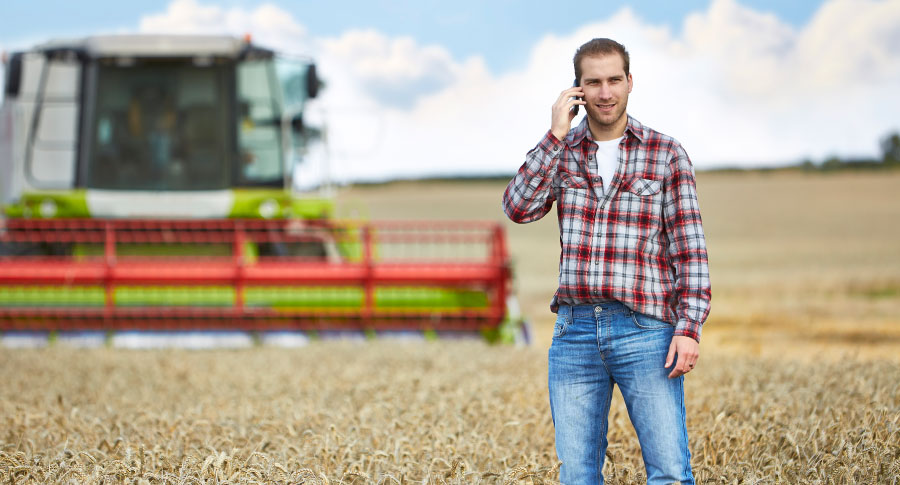 PC Mag states that the quality of the carrier's network itself can matter more than the technology behind it. However, hotspot devices connecting to GSM networks are likely to transmit data faster. GSM networks also transmit data and voice at the same time, according to standard. In rural areas where 4G/4G LTE is available, these points of distinction disappear.

In 2019, the American Farm Bureau Federation reported that 52% of farms use smartphones and tablets. Access to computers and the Internet has become essential for the agricultural industry. Smart farming techniques that allow farms to stay competitive and increase land efficiency are the main driver behind this. For decision-makers in the private and public sectors, ensuring farms have access to the necessary technology to implement precision farming techniques will need to become a priority.

Viaero's GSM mobile network supports mobile hotspot devices. Check out our unlimited cellular and mobile hotspot plans!

Share your thoughts and experiences about smart farming below.