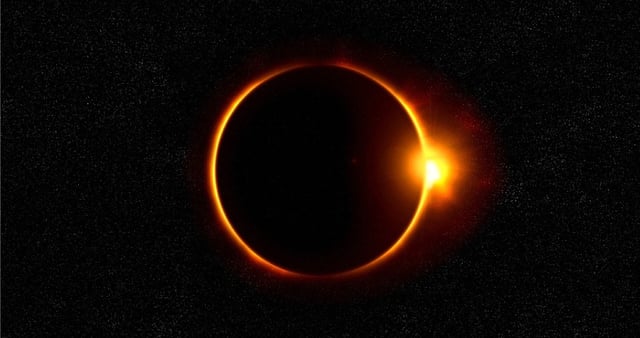 Consider this your official invitation to watch the solar eclipse with us, in-person or online.
Watch Online
Viaero is well-known for its tower weather cameras. For the eclipse we are adding two of our new cameras with special equipment so we can stream the event live for those who can't make it. The cameras are located in Grand Island and Alliance, Nebraska, and you can stream for free on Viaero's website.

Go to the Solar Eclipse Cameras
Party with Us Live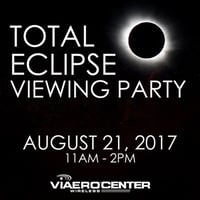 If you're anywhere near Kearney, Nebraska, feel free to join us at the Viaero Events Center from 11 a.m. to 2 p.m. on the day of the eclipse. The event is open to the public at no charge and we'll be providing free eclipse sunglasses. Plus, the first 500 people who arrive will get a $2 off coupon for concessions. It'll be an afternoon of community fun and science!

The bonus about hanging out at the Viaero Events Center is that you'll have full access to indoor AC and restrooms if it gets too hot for you. Plus, we'll be streaming a live feed of the eclipse inside the center for those who want to stay indoors. We'll also have food, water, and soft drinks available for you to cool off and enjoy this incredible event.

Get Directions to the Viaero Events Center
Visit the Stuhr Museum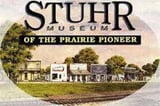 Viaero is partnering with the Stuhr Museum of the Prairie Pioneer in Grand Island, Nebraska, to provide free wireless internet access to researchers who will be onsite to study the eclipse. They will use Viaero's internet connecting to stream the eclipse live through their own channels, plus they'll be collecting and sharing real-time atmospheric data for the eclipse.

Dr. Scott Gunter and his team from Columbus State University will be setting up a weather station to stream environmental data about the eclipse live. They'll be looking at changes in temperature, wind speed, and even carbon dioxide levels, plus they'll be hosting a live webcast to educate viewers who can't make it to Stuhr.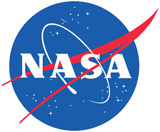 Dr. Kendra Sibbernsen, Professor of Physics and Astronomy at the University of Nebraska at Omaha and facilitator of the NASA Nebraska Space Grant, will be launching a high-altitude balloon early in the morning so she and her team can stream live video footage to NASA during the solar eclipse.

Stuhr's Gem Over the Prairie Eclipse event is free and open to the public. We're so proud and excited to provide free internet service to help these researchers further our understanding of the phenomena in our solar system.

Learn More About Viaero's Internet Service