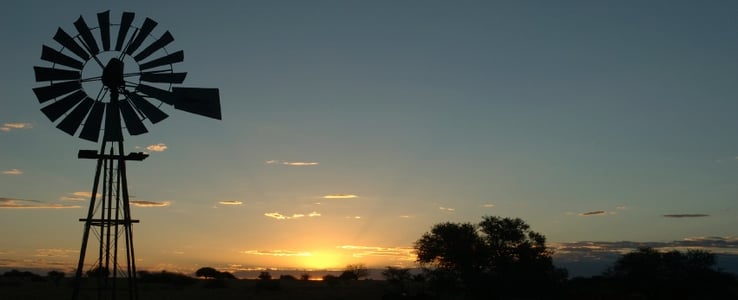 The hardworking residents who live in the rural communities of southern and eastern Colorado are capable of making the best of any situation, but decreasing population and fewer job opportunities haven't made things easy. Factories and plants are moving to more densely populated locations along the Front Range, taking jobs and people with them. Many factories have gone out of business altogether.
At Viaero Wireless, the health of rural America is important to us because this is our home. We work and raise our families here. We hire from within our communities throughout southern and eastern Colorado, and we're committed to paying our employees good wages. We have well over a dozen store locations in these areas and our corporate headquarters in Fort Morgan.
Rural Job Losses and Population Declines
Small towns across America, including rural Nebraska, have dealt with the population decline for more than 50 years. Lack of financial growth has especially further hurt our communities in the last decade. Since the Great Recession of 2008, The Denver Post reports cities have regained many of their lost jobs while rural areas have yet to recover.

The Denver Post refers to the problem as a deep urban and rural divide. Centers of economic activity are taking place in fewer, larger cities. The Front Range continues to see increased property values and prosperity while rural areas lag behind. Rural communities suffer added hardships from the economic divide due to dropping commodity and energy prices, which are a big source of income for these regions.

Though there is a great deal of research celebrating the value of college degrees, a college education doesn't necessarily translate into better paying jobs in rural areas. People in small towns aren't reaping the same financial rewards as those in big cities, even when they go to school to do so. The USDA Economic Research Service reported that rural residents with a bachelor's degree make an average of $10,000 less annually than their metro counterparts. People with just a high school diploma make up to $6,200 less than their metro counterparts.

According to Arthur Scott from the National Association of Counties in an interview with GOVERNING, even small population losses hit local government revenue hard. Less funding at the local level means roads go unpaved, trash is not picked up, and schools fall behind.

Career Opportunities for Rural Residents in Colorado
We believe in the strength and value of rural communities. Viaero Wireless employs more than a hundred workers with a wide range of skill sets in rural southern and eastern Colorado. We pay higher pay rates than average in these areas, even for jobs that don't require a college education.

We aim to be part of the solution and help our beloved communities thrive with various careers in the wireless industry. Full-time employees are provided great benefits including 401K packages and health insurance plans.

Retail Sales Associates earn $40,000 yearly on average, with our top sales people earning much more. Our team provides effective and creative solutions to our customers in person and by phone. They are responsible for providing excellent service, ensuring customer satisfaction, and growing our business. They possess an intense and competitive spirit, an assertive and confident personality, and a commitment to achieving results.

We currently have openings for Retail Sales Associates in Alamosa and La Junta, Colorado.

Business Account Executives (BAEs) earn an annual income of $35,000 to $45,000, and can potentially reach $55,000 per year. BAEs are responsible for new business customers, account planning and management, and identifying opportunities. They also collaborate with sales professionals, vendors, and customers to identify the solutions that address clients' needs.

We're currently looking for a BAE in La Junta, Colorado.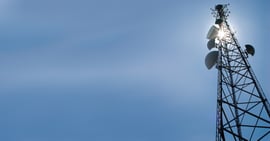 Our Cell Tower Climbers make $16 per hour. Tower Climbers play a vital role on our team. They help building and maintain the cell towers that provide reliable coverage and call quality to customers. It's a great job for those who love working outdoors, want to travel, and enjoy exciting and adventurous work.

We currently have an available Cell Tower Climber position in Fort Morgan, Colorado.

Electronics Testing and Repair Technicians earn $15 per hour. They are responsible for troubleshooting and repairing wireless equipment and cellular phones used by our customers and employees. Technicians evaluate why there was a failure, what caused it, and how to resolve the problem. They also perform cell signal testing, operating system evaluation, and general troubleshooting.

We currently have a Electronics Testing and Repair Technician job opportunity in Fort Morgan, Colorado.
Other Employment Resources in Rural Colorado
Viaero is just one of the many places to find work in rural Colorado. The Colorado Rural Workforce Consortium aims to help Colorado businesses access a skilled workforce and connect every Coloradan to meaningful employment.

The Colorado Department of Labor and Employment provides a map of the state's Workforce Centers with free services for both employers and job seekers.

Indeed provides updated listings for Community Assistance jobs throughout Colorado.

The decline of population and job opportunities in rural Colorado is a problem, but it is one we can improve with hard work and faith in our communities.