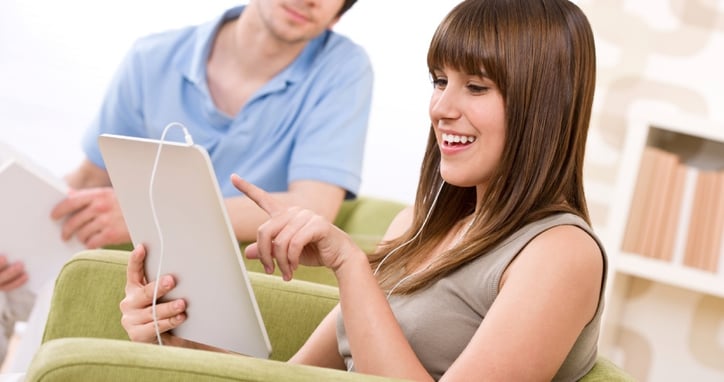 When your smartphone screen is just too small for what you want to do and a laptop is just too big to carry around, a tablet is a perfect portable solution. But how do you make the most out of your tablet?
Secure Everything
A password might seem like a no-brainer, but some people let the inconvenience of typing in a password get in the way of their security. Make sure you set up a password to protect your information from thieves. Many tablets automatically encrypt your data once you set a password, but older models and Android and Windows tablet users might need to enable data encryption in their settings.

Securing your data isn't the only thing you should worry about: make sure you protect your tablet with a good case and screen protector so drops and spills won't get in your way.

Upgrade to a New Tablet
Take Advantage of the Cloud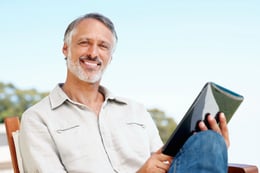 Because tablets are so portable, they are a great way to access movies, files, and important emails on the go. Cloud services like Google Drive, Dropbox, and Microsoft OneDrive make it easy to access files and movies wherever you are. And if you know you're going to be away from Wi-Fi or data, many of these services let you easily download what you need before you leave.

The real benefit of storing files on the cloud is being able to update a single file from anywhere and not have to worry about sending version after version to yourself.

Discover the Galaxy Tab S2
Download Your Essential Apps
The best way to make your tablet work for you is to get the apps that you need before you take it out for a trip. Whether you're looking for something to download movies or you need to work on the go, your tablet can be customized to your needs by simply browsing through your app store.

There are many blogs who have compiled excellent lists of "essential apps" for tablets. If you don't know where to start, simply search for reviews of the apps you want or need to find the best options to choose from, or check out the list of suggested posts below:

Apple


Android


Explore the iPad Pro

What's you favorite thing about your tablet? Let us know on Facebook!