Have you ever wondered if it's better to purchase your next smartphone from your wireless carrier, activate an older device you already own, or purchase from a third-party such as Amazon? While the answer can depend on your service plan and the type of phone you want, there are several crucial advantages to purchasing a phone directly from your carrier.
The following advantages can help give you the best possible service experience:
The ability to pick up signals and use different technologies throughout a carrier's home network and extended network footprint.
Having full use of all available calling and service features.
Obtaining full warranty and troubleshooting service.
The ability to take advantage of the latest wireless network technologies.
Let's take a look at why and at each benefit in more detail.

Carrier and Partner Network Coverage
Many subscribers become naturally frustrated when their phones are not able to pick up a good signal. Some may assume that network coverage in the area is either not available or not working properly. However, different carriers use various types of technologies, such as 2G, 3G, 4G LTE, and Wi-Fi, to provide services. A phone is a radio that sends and receives signals from a carrier's towers. Smartphones purchased from a carrier will have the necessary hardware and programming to recognize all of that carrier's frequencies and technologies.

Most wireless providers also maintain partnerships with other carriers to offer extended coverage outside of a carrier's home network. When customers travel away from their carrier's home network, their phones continue to work based on the number of frequencies the phones can recognize. New phones bought from a carrier will also be programmed to pick up the frequencies of that provider's partners.

Phones obtained from another source may not pick up all of the available frequencies on either the carrier's home network or the partners' networks. For instance, some phones are manufactured for the use of SIM cards and some are not. This depends upon the type of cellular technology a carrier's network uses.

Calling and Service Features
According to Cameron Summerson with How-To Geek, some features and services may not work properly on phones customers obtain from non-carrier sources. For example, voicemails and text messages may not come through or could be delayed. Internet browsers and some apps could work improperly and produce connection error messages. This can occur even when an identical model that the wireless provider sells is bought from another source. For instance, all carriers provide text messaging for their phones on their network, but that particular phone may not be able to provide the same text messaging experience on a different carrier's network.
Warranty
A phone's warranty can come into question when you bring your own device (BYOD) to a wireless carrier. While some of the phone's components may be covered under the manufacturer's warranty, not all of them are. Bulging batteries and broken charging ports are some issues that may not fall under warranty protection. A broken charging port on a BYOD device can lead to more serious complications.

When a phone cannot be turned on due to the lack of a viable power source, it can be nearly impossible for a carrier to assist with backing up, transferring, or retrieving stored data.
"This is a common issue seen with BYOD devices that end up needing to be replaced," states Luke Dille, Director of Sales Operations for Viaero Wireless. "When you purchase a phone directly from your carrier that's under warranty, you will have access to a full range of support from the carrier's local store and customer care representatives."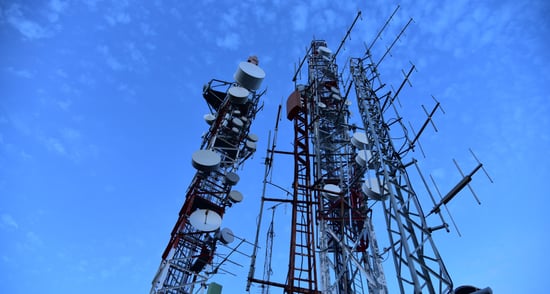 Age of Network Technology
A significant factor to keep in mind is that wireless networks are constantly being upgraded. Some of the new technologies carriers have launched over the years include 3G, 4G LTE, VoLTE and VoWiFi calling. A phone that is two to three years old was built for network technology that is actually three to four years old, according to Viaero's Director of Supply Chain Operations, Cora Linker. Newer phone models are able to leverage network technology upgrades, allowing subscribers to have a better experience.

Did you know that smartphones purchased from Viaero are capable of recognizing twice as many wireless frequencies and technologies as phones purchased from other sources? Find out which latest Android and iOS phone models can provide you with the best in-building and outside network coverage.

What are your experiences with purchasing new smartphones from carriers versus bringing your own device? Tell us below!