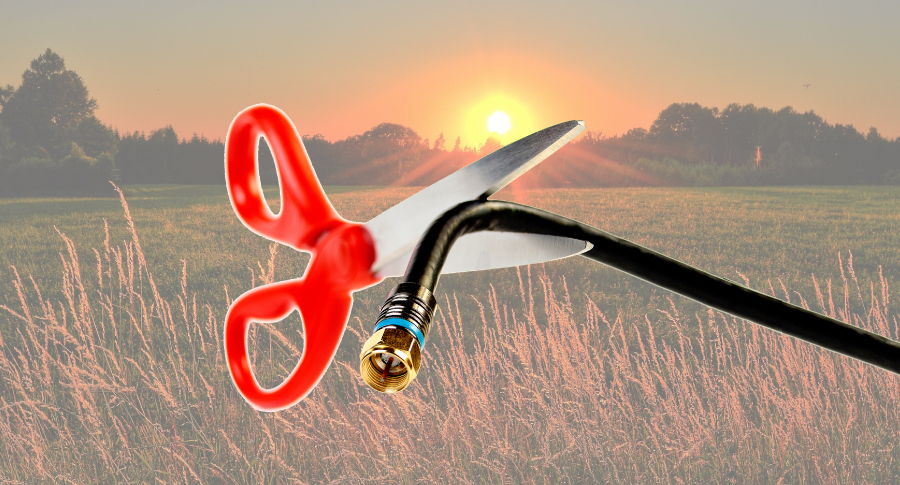 Cutting the cord is a phrase that evokes a sense of freedom from high-priced cable bills. The phrase even signals freedom from the boring channels and content no one wants to watch. But, can switching to a streaming service really save you money and give you all of the shows you want? Let's look at all the factors you'll need to consider before making the switch.
Learn how you can get a discount on Sling TV – one of the top live streaming services.
Factors to Consider
The answer depends on your expectations and circumstances. Here's a detailed look at what can impact your decision.
| | | |
| --- | --- | --- |
| Factor | Questions to Ask | Cost Impact |
| Original & Live Content | Are live shows important? Whose original content is important? | Live streaming is usually more expensive, but subscribing to multiple services can add up. |
| Number of Services | Do you want to maintain more than 1 subscription? Can you add on premium channels like HBO? | Adding more services and channels will give you more content, but increase your monthly costs. |
| Internet Speed | How many devices will be streaming and connected to your home network? | More devices mean you'll need higher speeds, which increases your expenses. |
| Portability | Do you want the convenience of a USB drive you can take with you? | Purchasing a USB streaming device can cost less than a SmartTV or media player. |
| Existing Contracts | Are you currently under contract with your cable company? | Breaking your contract will result in an early termination fee. |
| Service Bundles | Can you get a discount for bundling streaming services with your wireless provider or discounts on the internet if you bundle with other services? | You can reduce your costs by bundling. |
Cord Cutting Options
The majority of cord-cutters decide to subscribe to a single, non-live service, according to Aaron Pressman with Fortune. Examples include Netflix, Hulu, and Amazon Prime Video. Lower monthly costs, free trials, and the lack of contracts make these services convenient. Standard services also give you a chance to try cord cutting before you make a full commitment.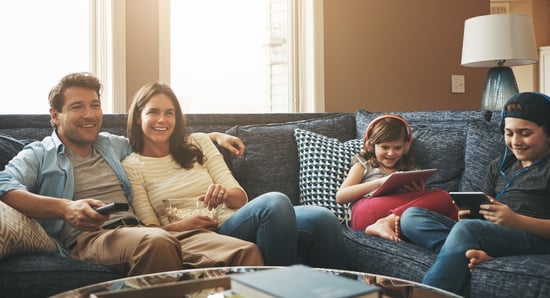 Some standard streaming services, such as Amazon Prime, give you the ability to add on premium channels, make one-time purchases, and rent movies. Adding on channels like HBO increases your overall monthly costs, but you might gain access to your favorite shows. Knowing what shows are available on which platforms and how important they are to your entertainment experience can help you keep add-on costs low.

Live streaming services may be more expensive, but they come closer to duplicating the cable experience. Options such as Hulu Live and Sling TV come with popular channel lineups normally included in cable packages. However, since these services usually don't include local channels, either an antenna or a local channel streaming app such as Locast is needed.
Specialty Streaming Services
Other add-on streaming services, such as Hallmark Movies Now or HBO Go, are specific to content producers or a narrow realm of content. Some of these services offer free trials, giving you a chance to see if the content is something you'll really want. With the prices of average cable packages on the rise, you may still save if you add on a la carte services. If at some point you find you don't want these services, most of them can be canceled on a monthly basis.
Is Cord Cutting Worth It?
If you're willing to compromise, cutting the cord can help you save on your at-home entertainment costs. One thing to keep in mind is that some smart TVs and media players have several free apps. These free streaming services can include access to delayed national programming, such as cable-based news and syndicated shows. If you don't watch much live TV or cable programming, you will probably benefit from streaming services like Netflix.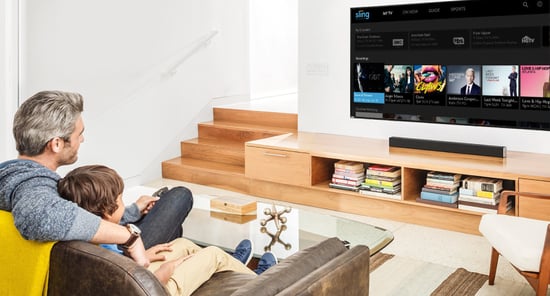 Your savings will depend on your current cable TV package, the prices for internet options in your area, and whether you can bundle services with a wireless or high-speed internet provider. Some wireless carriers offer discounts on TV streaming services. A few cable internet providers also allow you to add on premium or specialty streaming services for a discounted monthly fee.

Live TV streaming services, even though more expensive than standard services, can still help you save over cable each month. You can check out recommendations, channel lineups, monthly costs, and other terms and conditions on the following sites:
According to a survey performed by SurveyMonkey, the top reason for cord cutting is cost. Yet, consumers still have concerns about the quality of streaming services. Buffering, delays, lower picture quality, the inability to watch favorite shows, and current savings on cable/internet bundles are all reasons why some are hesitant to make the switch.

Interested in bundling high-speed internet, live streaming, and mobile data? Check out our entertainment bundles and learn about our FREE TV offer!

What are your thoughts on the costs of cable versus streaming subscriptions? Have you cut the cord without any regrets? Or have you held off and why? Tell us below.