The days when wireless phones were mostly used outside have been gone for decades. As landline service has phased out in favor of cellular, subscribers have come to expect good to superior indoor coverage.
Today, up to eighty percent of all wireless traffic starts and ends indoors, according to a CommScope report. In-building wireless coverage can be impacted by multiple factors, including the building's materials, its layout, the surrounding environment, and the person's location within the building.
Need for Coverage
With our increasing reliance on wireless service, the availability of strong indoor reception has become a necessity for first responders and others who need to place calls during emergencies. The inability to call or text can be both inconvenient and frustrating, even when there's not an emergency.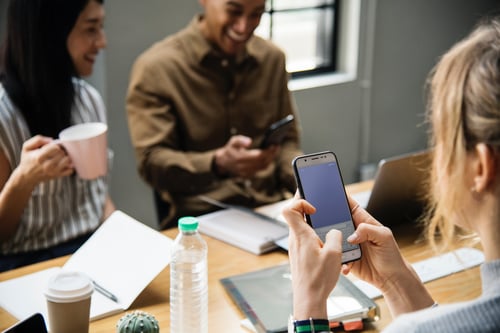 A survey by Connected magazine found that forty-one percent of those working in commercial buildings had experienced occasional problems with in-building coverage. It also found that thirty-three percent had experienced frequent problems with coverage indoors.
As the Internet of Things (IoT) and 5G capabilities become the norm, the need for reliable in-building wireless coverage will increase. 5G wireless technology will require more capacity, fewer delays, and high definition capabilities, according to Connected magazine.
Potential Challenges and Solutions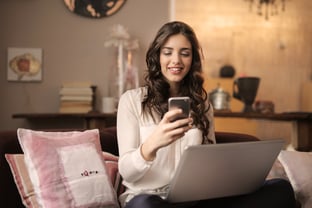 Wireless carriers are not able to directly control environmental factors that can impede in-building wireless coverage. However, there are several options for improving indoor reception. Distributed antenna systems (DAS) and in-building wireless equipment (IBW) are two ways to increase indoor coverage reliability, according to Douglas Jarrett of Beyond Telecom Law Blog.

As an article by General Communications states, these types of improvements can add capacity and allow signals to move into and out of a building with increased ease.
The majority believe that network operators or carriers should be responsible for installing these improvements. At the same time, many realize that network operators or carriers are not fully responsible for indoor coverage problems.

The top concerns and challenges facing building owners and carriers include cost, an increase in the number of wireless devices, network security and capacity, and the installation of additional equipment within existing structures.
Some experts prefer boosts in LTE cellular service as the preferred solution since quality and security are higher than with Wi-Fi connections. Unsecured, guest or public Wi-Fi connections allow anyone within a reasonable range to latch onto the network, which can decrease its capacity and speed. Some public Wi-Fi networks already offer reduced speeds and capacities in comparison to secured networks.

In communities such as Madison, Nebraska, Viaero Wireless has made improvements to its towers. These improvements have heightened both the reach and quality of the area's in-building wireless coverage. As the importance of indoor wireless coverage increases, carriers' and building owners' investments in networks are likely to become an essential value.
Learn about how Viaero Wireless is on the cutting edge, improving and updating our towers every day.

Tell us about your experiences with in-door wireless coverage. Do you think it needs to be increased? How important is it to you at home or at work? Comment below or visit our Facebook page.