Our smartphones can do many different things, but they can easily run out of space once you start storing photos and videos. Even apps, downloaded memes and documents can start to fill up your phone's storage. OS and app updates will also take up the majority of your phone's built-in space.
Why Free Up Space?
While it's easy and convenient to use a phone to store files, you'll start to notice a few performance problems when your smartphone's storage gets full. Your phone can become sluggish, apps may start to take more time to load, and you may be unable to install important updates. If the OS can't update, this could leave your phone less secure and unable to receive some of the latest app updates. In some cases, without the latest OS patches, you won't be able to install recently released apps.

Fortunately, there are several ways to optimize and expand your smartphone's internal storage capacity. Periodically removing downloads, apps and files you no longer use, clearing internet browser and app caches, and installing SD cards are all ways to free up space. Turn off automatic sync, backup or storage permission settings on your smartphone if you're using an app. Automatic syncs store offline copies of the files on the phone, which defeats the purpose of freeing up space.You can also take advantage of cloud storage providers, which will let you store files online.

Sometimes even when you optimize space on your smartphone, its built-in storage capacity will become too small to handle further OS and app updates. Consider upgrading to a new phone with more storage. Explore our latest phone models and promotions.
What is Cloud Storage?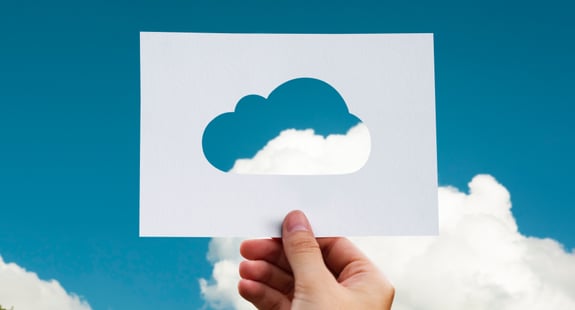 Cloud storage services, such as Google Drive or Dropbox, let you store files on an online server. You can access your files through a web page or app interface. One of the significant advantages to using cloud storage is being able to access your files and photos from any device. You may even already have free or included access to some of these services. Amazon Prime members, for example, get 5GB of online storage included in their subscriptions.

If you're not an Amazon Prime member, you can still take advantage of free cloud storage with Google Drive, iCloud, OneDrive, and Dropbox. According to David Nield with Popular Science, these services are among the best free cloud storage options. All of them require you to register an account with a valid e-mail address, and you can choose to upgrade to paid options if you need more space.
Free Cloud Storage
Google Drive is available with a Gmail account and automatically comes with 50GB of personal storage space. If you already have an Apple ID setup, you can start accessing your personal iCloud storage. Apple provides you with 5GB for free, so you will need to be a little more selective on what files you choose to store. OneDrive is a built-in cloud storage solution that comes with Windows. Similar to Apple's iCloud, Microsoft provides 5GB free for personal accounts. Dropbox is one of the stand-alone cloud storage providers and offers 2GB for free.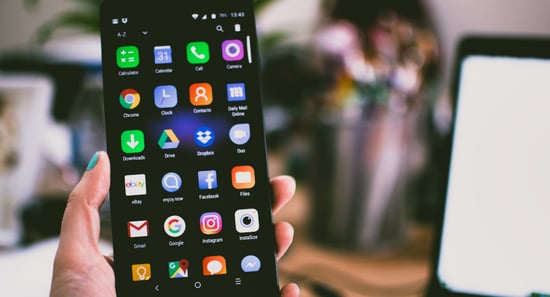 Cloud Storage Best Practices
Before signing up for an online storage account, consider the following:
What type of files you need to store. Will you be using cloud storage for photos, videos, documents, or a combination? Larger files and a substantial amount of files will call for more space.
Do you currently have an Apple ID or use multiple Apple devices? Or do you have a Gmail address or use an Android-based phone? Do you currently have an Amazon Prime account? Consider what you may have access to already and your storage needs.
Check to see if your current employer uses Microsoft Office 365 and if you're able to download a copy of the software for personal use. You may be able to use OneDrive storage for personal files. However, if you end up leaving your employer, your access will go away. Choose to save the files to a USB drive or transfer them to a different cloud account.
You'll need an active Wi-Fi, Internet or mobile data connection to be able to access and store files. Once you transfer the file to the cloud account, remove the offline copy from your smartphone to free up space.
Periodically go through the files stored on the cloud and decide if you want to keep them. Delete the ones you no longer need.
For more information on free and paid cloud storage solutions, check out PC Mag's reviews.

What ways have you managed space on your smartphones? What methods have you found to be the most helpful? Let us know in the comments below!