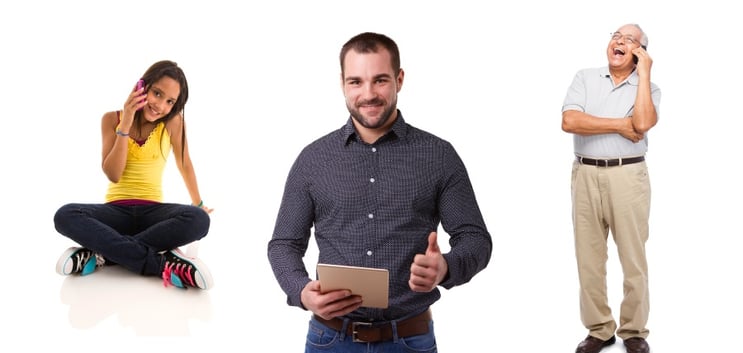 If you're in the market for an unlimited data plan these days, you really have to check the fine print. That's because most carriers now offer throttling along with their unlimited data plans.
What is Throttling?
Throttling, sometimes called network management, is when a wireless company intentionally slows your data speed. A wireless company might do this for a number of reasons. In emergency situations, a wireless network might stop all non-emergency services so their towers have the capacity to handle 911 calls.
Your wireless company might also decide that you've used "too much" data—even if you have an unlimited plan—and they'll slow your speeds to get you to use less data. Sure, you won't get charged if you go "over" their limits, but then you'll still be paying for high speed data even when you aren't getting it.
Why Offer an Unlimited Data Plan?
For big wireless companies, it's a play for your wallet. They want to offer an unlimited data plan without having to commit to unlimited data. It sounds great in commercials, even if their networks can't handle it.
So What's the Best Unlimited Data Plan?
If you don't use a lot of data, an unlimited data plan might not be for you. (Many carriers still offer shared data plans.) But here's a helpful chart of some unlimited plans so you can choose the best deal for you or your family.
Viaero Wireless Better Unlimited
Verizon Go Unlimited
Verizon Beyond Unlimited
US Cellular Unlimited
Unlimited Talk/Text
O
O
O
O
Unlimited Mobile Data

O

No throttling

X

May throttle when they choose

X

May throttle after 15GB

X

Throttles after 22GB

Price Per Line

O

2 Lines for $50/line

X

2 Lines for $70/Line

X

2 Lines for $85/Line

X

2 Lines for $62.50/Line

HD Video Streaming

O

Full HD (1080P+)

X

SD (480P)

O/X

Barely HD (780P)

X

Up to SD (480P)

High-Speed Mobile Hotspot

O

30+ GB per Month 1GB+/Day, Then 500 KBPS

X

600 KBPS

O/X

15GB/Month, Then 600 KBPS

O/X

Up to 10GB/Month

Mexico/Canada Calling
O
X
O
O
Your smartphone is what keeps you, your family, your friends, and your community connected. Make sure you find an unlimited data plan that is really unlimited.