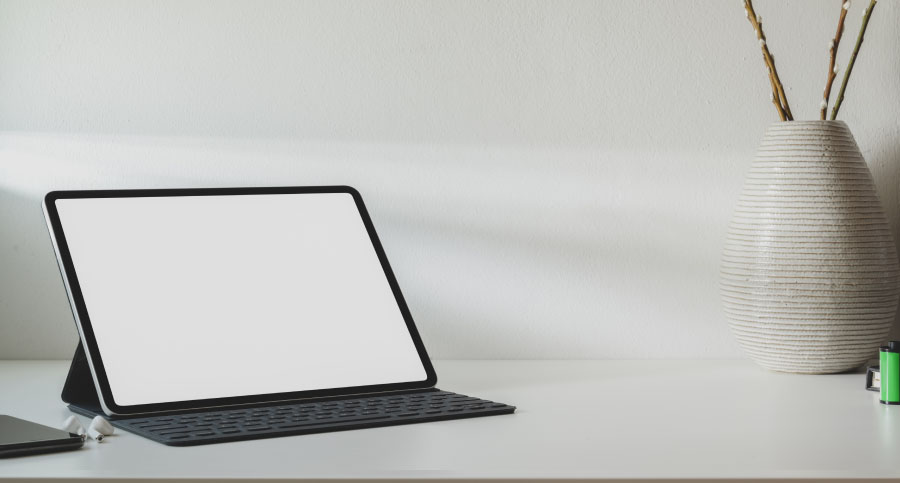 Tablets share similarities with laptops, desktops, and smartphones. The first release of the iPad in 2010 created initial excitement, but that enthusiasm has waned as smartphone screens have become larger and 2-in-1 laptops have gained ground.
Market Trends
Phablets or smartphones with a minimum screen size of five inches provide the convenience of performing common online and productivity tasks on a phone. Likewise, 2-in-1 laptops give us the flexibility of being able to instantly switch between laptop and tablet mode. With this type of built-in versatility, the days of having to own more than one type of device are fading.

Android tablet sales have been declining since the end of 2014, according to Statista. Apple's iPad, which represents a smaller share of the market, has also seen declining sales since then. However, the decline has not been as sharp.

The fading interest in owning and using tablets is expected to be compounded by the financial implications of the COVID-19 pandemic. Overall, laptop and tablet sales are projected to drop by 12.2 percent in 2020, compared to 2019's sales figures.

With the decrease in tablet sales, you may be wondering why you should buy one, which is the best tablet for me, and how are tablets helping fill gaps that don't seem to exist anymore?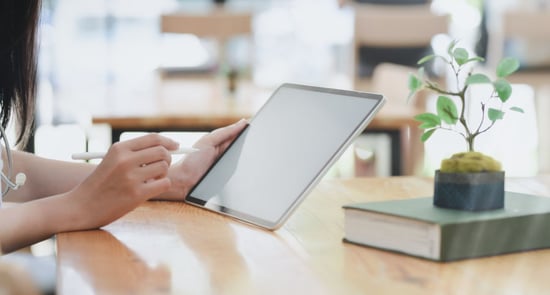 Reasons for Choosing a Tablet
Tablets can be a good choice in several different scenarios, especially if a smartphone or laptop is not ideal for the person who is going to be using it. LaptopMag and Consumer Reports list some of the following reasons:
Younger Children: Some kids aren't old enough yet for a smartphone, but can benefit from using a mobile device with age-appropriate apps. Installing parental controls or purchasing tablets for kids can help protect children from accessing inappropriate content.
Entertainment for Traveling: Tablets can substitute as e-readers while you're away from home. You can also easily watch your favorite movies, tv shows, and documentaries. With slightly larger screen sizes than most phablets and with a lighter and more compact design than 2-in-1 laptops, tablets can be easier to travel with or pack in a suitcase.
Adaptable Options: Just as 2-in1 laptops are flexible, higher-end tablets can become laptops with keyboard attachments and stylus pens. These add-ons are usually lightweight, and the keyboard can double as a protective cover for the tablet's screen.
Tablet Use in K-12 Education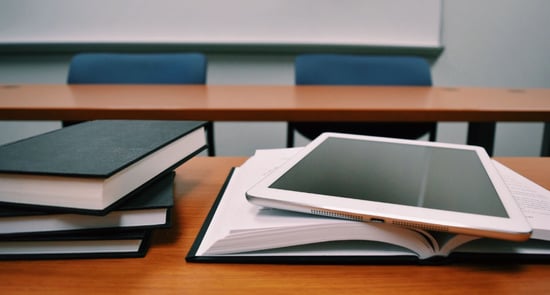 The flexible features of tablets have also been recognized by K-12 school districts. Teachers sometimes need the ability to move around the classroom and control other technology, such as Promethean Boards and projectors. Some tablets allow teachers to use them as laptops at their desks and switch to using them in tablet mode. This can help teachers simultaneously deliver instruction and interact with students and other staff members.

iPads and similar tablets can provide school districts with more economical options to traditional laptops or desktops. Teachers have been able to incorporate iPads with reading and writing curriculums with elementary and middle school students. As standardized testing has moved to digital and web-based delivery methods, iPads have also helped schools expand their testing capacities.

More students can test at the same time, and iPads extend testing capabilities beyond traditional wired computer labs. Although laptops are also used for this purpose, school districts that leverage mobile devices often move through testing windows more efficiently. This helps schools meet state-mandated deadlines and frees up more of the school year for curriculum and extracurricular activities.
Potential for Increased Use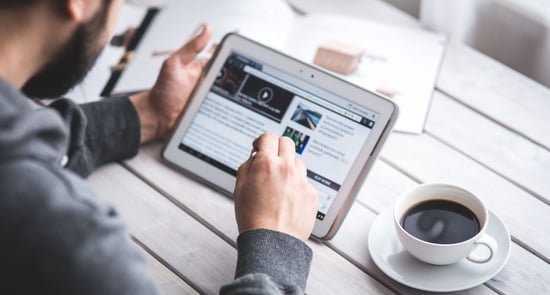 As school districts prepare to implement various learning plans for the fall, tablet computers could serve as a means of delivering remote learning. In districts where hybrid learning models will become a reality, tablets could be distributed to students on a one-to-one basis. Students participating in a hybrid model could use the tablets in both home and classroom environments.

Mobile devices with Wi-Fi and Wi-Fi hotspot capabilities may also become more essential if school districts must switch to 100% distance learning models, in the event of future coronavirus-related lockdowns or restrictions.

Beyond K-12 education scenarios, as workplaces continue to deal with the implications of COVID-19, lightweight, portable, and adaptable Wi-Fi-capable devices could become more of a necessity. However, higher-end tablet models like Microsoft's Surface Pro, the iPad Pro, or the Samsung Galaxy Tab line will be better poised to fill this need for professionals. Technicians in industries that involve site visits and healthcare practitioners have also come to rely on tablets for documentation purposes while maintaining the ability to be connected and mobile.

To summarize, tablets are designed to fill several gaps that smartphones and laptops often can't, such as:
Superior portability
Higher display resolutions and color density
More built-in camera versatility and quality
Suitable first devices for those too young for a smartphone or a laptop
Supplemental or replacement devices that can adapt to multiple learning or working environments
Though tablet sales have recently declined, these devices continue to remain relevant. Increasing desires for portability and adaptability may keep tablets viable in the minds of consumers. As device capabilities and designs evolve, the lines between smartphones, tablets, and laptops could become even more blurred. However, for now, tablets are available as a tool to facilitate our learning, productivity, and entertainment needs.

Looking for a new, affordable first tablet? Find out how you can get the LG Gpad for Free!

Share your thoughts about tablets below!