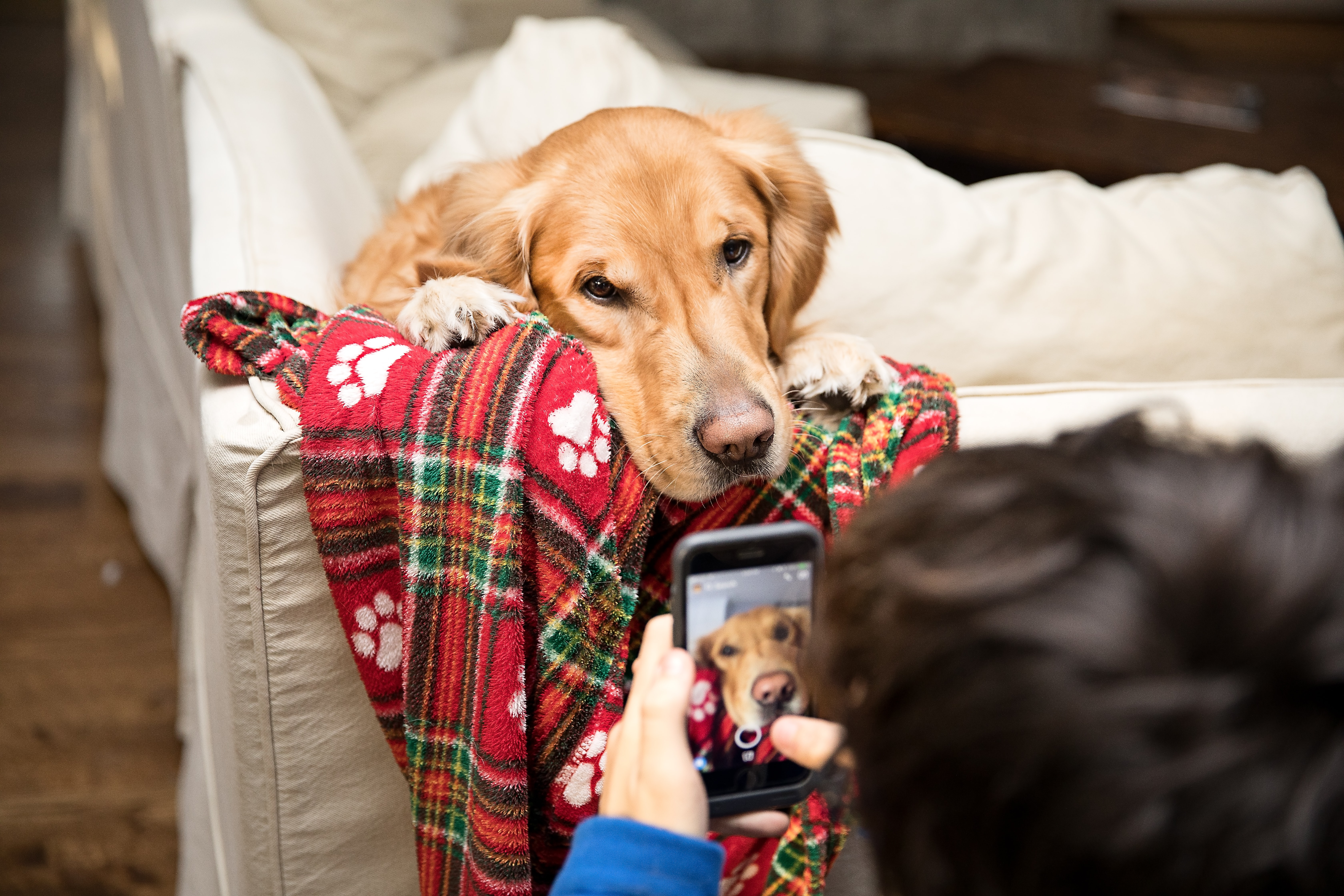 Guest blog by Mike Powell (byline at end of article)

Nowadays, there is nothing your smartphone can't do. Want to learn how to cook a meal? There's an app for that. Want to track your exercise progress? There's an app for that.

Naturally, there are also hundreds of mobile applications for dog owners who want to better understand their pet's dietary needs, discover the best places to shop, and find pet-friendly accommodation while traveling.

If you are new to the world of dog-centric technology, we've compiled a list of the top five mobile applications that you need to download at home or on the go.
BringFido
If you are traveling with your dog, downloading BringFido is a must. With this app, you can discover over 250,000 pet-friendly hotels, beaches, parks, restaurants, shopping districts, and events no matter where in the world you're heading. You can even look up policies, pricing, and guest reviews to help guide your booking decisions.
Puppr
Despite having been around for years, Puppr is now only garnering the attention it deserves. Now featured as an Editor's Choice on iOS devices, Puppr features more than 70 lessons new pet owners can use to train their dogs.

Each lesson comes with a video demonstration and written instructions that make it easy to train your pet to give you a high five, sit pretty, and even jump through a hula hoop. If you're having trouble getting your dog to respond, Puppr comes equipped with a built-in clicker!
Pet First Aid
Knowing canine first aid can make all the difference between life and death in case of an emergency. The American Red Cross' Pet First Aid app details common ailments your dog may experience at home or while traveling.

It also lists tips and information for preventative care and maintaining your dog's overall well-being. For instance, you'll find resources regarding meals for picky eaters and dogs with sensitive stomachs. If your pet suffers from anxiety, you can even get recommendations on the best calming treats on the market.
Rover
Nothing spells "bummer" like having to cancel plans because you couldn't book a pet sitter for the day. Fortunately, mobile apps like Rover can connect you to trusted services for your pet. This extensive database aggregates contact information and reviews for pet sitters, dog walkers, daycares, grooming services, and more. The app also provides 24/7 online support, photo updates, and intermediaries for reservations.
Dog Translator
While it can't actually tell you what your dog is saying, Dog Translator is a silly and entertaining app that gives you some insight into what your pet is potentially thinking. However, what Dog Translator can do is put animal noises into context based on scientific communication studies.
The Bottom Line
Now that smartphone apps can save you a trip to the veterinary clinic the way they can save you a trip to the doctor, they are becoming an increasingly important aspect of any pet owner's life. While mobile apps aren't the end-all, be-all of your relationship with your dog, they are an excellent way to get to know their needs and preferences.
About the Author
Mike, the owner of Dog Embassy, is a dog training expert. He aims to provide accessible resources for dog owners who want to learn more about care, nutrition, and gear.