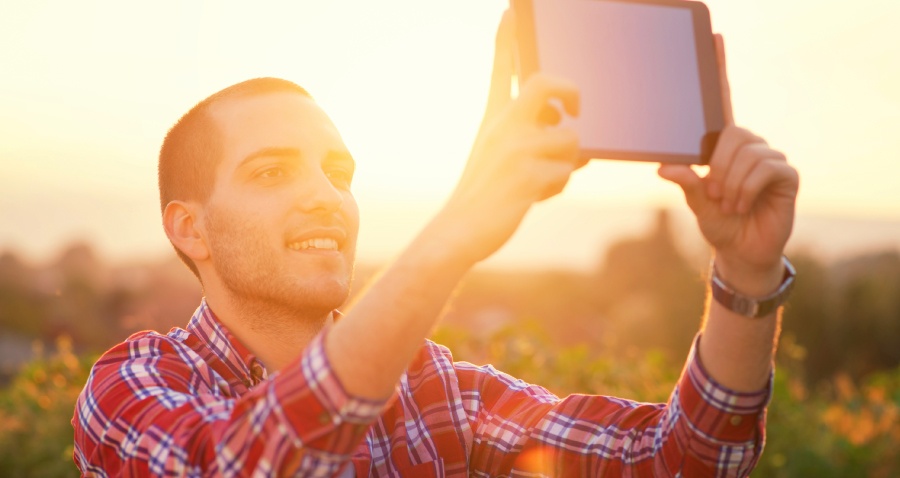 While the broadband gap between rural and urban communities is well-known, the actual scope of the problem may be larger than previously reported by the Federal Communications Commission (FCC). A new report conducted by the private sector reveals the FCC's number of those without access to broadband internet could be 20 million shy of reality. States with a higher concentration of rural communities tend to receive less funding for broadband infrastructure since these communities also tend to be overlooked.
Broadband in Rural Communities
When those without access to broadband and high-speed internet options are overlooked, it means they aren't counted for funding purposes.A lack of access to broadband internet service is perceived as a major problem among twenty-four percent of rural adults, according to a recent Pew Research Center survey. An additional thirty-four percent of surveyed rural adults perceive the lack of high-speed internet to be a minor problem.
Federal and state funding is in place to help close the gap, but only fifty-eight percent of rural residents currently have active subscriptions to broadband internet, according to the Pew Research Center. Nearly twenty-two percent of those living in rural communities do not go online for any reason.
Access to broadband and other forms of high-speed internet can bring many economic, social, and educational benefits to rural communities. Given the expenses and lack of return on investment involved in building up wired broadband solutions in rural areas, fixed wireless internet is a solution to help meet rural residents' needs. Fixed wireless internet solutions cover fifty-one percent of the United States, according to BroadbandNow.
What is Fixed Wireless High-Speed Internet?
Unlike traditional wired broadband internet that relies on fiber optics or wired cabling, fixed wireless high-speed internet uses a line of sight between two fixed devices. An antenna-like reception device placed on the exterior of the home transmits signals back and forth with an access point placed on a tower. A single device installed on one tower has the capability of delivering high-speed internet to multiple residents.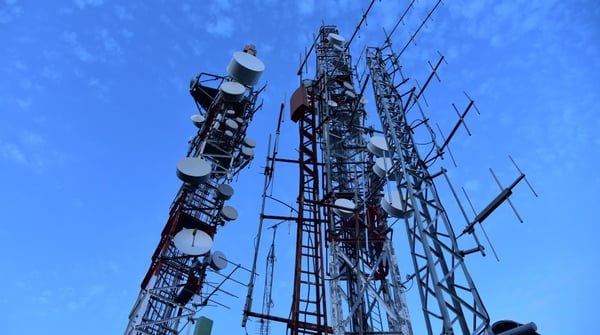 A Solution for the Rural Broadband Gap
Fixed wireless high-speed internet offers upload and download speeds that are robust enough to handle streaming. The speeds meet the bandwidth capacity requirements of most online services, including cloud storage. Fixed wireless technology also involves less latency or delay than satellite-based internet services.
Although the traditional infrastructure for wired broadband internet may not exist in every rural community, cell towers tend to be more prevalent. It is more cost effective for companies to invest in the installation of access points on existing towers than it is to run cabling in rural areas.
Who Can Benefit from Fixed Wireless?
Those who remain on dial-up internet service or who have limited internet options in their communities can benefit the most from fixed wireless high-speed internet. The service is available for both homes and businesses, with optional speed increases for business owners in need of higher capacities.
Rural residents who subscribe to satellite internet service can also benefit by switching to fixed wireless. The speeds available with fixed wireless are steadier and may offer increased bandwidth. Installation options for the service usually do not involve high fees and can be completed in less than a full day.
Lacivia became a Viaero Wireless customer because she was looking for better, reliable internet service.
See how Viaero Wireless is making reliable, high-speed fixed wireless internet in our communities a priority.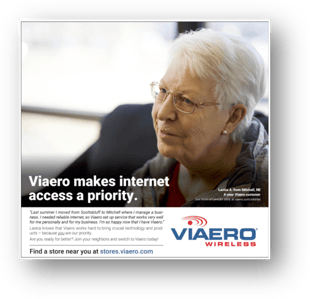 Click here to see what our other customers are saying about us
Are you ready for better? Check out our ProConnect and HomeConnect internet service.
Are you a current subscriber to ProConnect or HomeConnect internet service? Share your thoughts and experiences below!