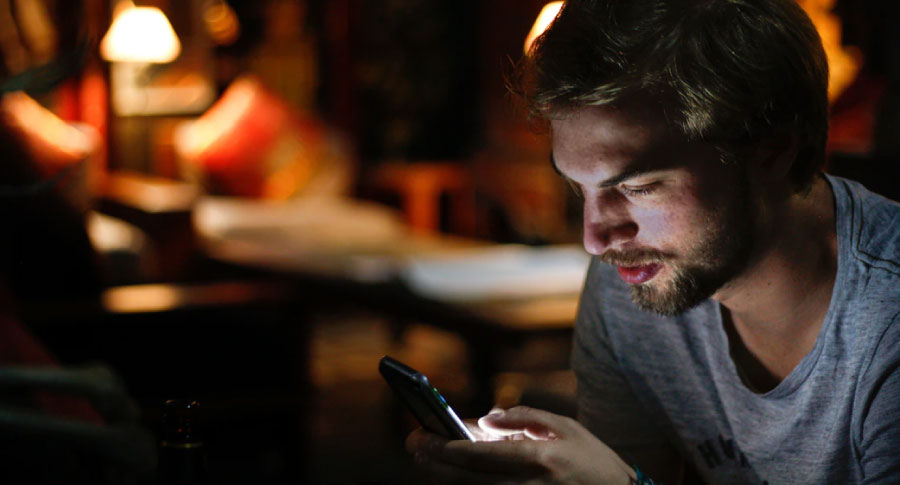 Guest blog by Abdul Rehman (byline at end of article).
For the majority of the world's population, smartphones are a prominent necessity of life. Our everyday life cycles just don't work without the use of smartphones.

While they are convenient for communication, accessing the Internet, digital media, and entertainment, smartphones can also become inconvenient if not protected in the right ways.
Mobile security has become one of the most important topics that we cannot avoid. We are constantly reminded to keep changing our passwords, updating our device's operating system and apps, and keep tracking the websites we visit.

With all the dangers of cyberspace lurking in the dark, we can all agree we can do better at using our handheld devices responsibly in today's global internet age.

To help you protect your phone, we have assembled a list of our top smartphone security tips to keep you and your data safe from prying eyes.
Virtual Private Network
Probably no list of security tips will be complete without the inclusion of a virtual private network (VPN). A virtual private network is the best solution for securing and protecting not only your device, but also your data when connecting to an untrusted network or, specifically, a public Wi-Fi network.

These public Wi-Fi networks lack essential security features and encryption, making them a hotspot for hackers to intercept your data and device. A VPN will encrypt your data with military-grade encryption and mask your real identity with a fake location so that neither any hacker nor organization, whether government or private, can track you.

There are tons of VPN providers in the market and deciding on one of them can be very tricky. If you include the ones who offer service for free, then the count will double.

Since most prefer a free VPN over a premium one, finding a trustworthy free VPN is not easy, at least for iOS users. While Android users can easily find free VPN apps on the Google Play Store, for iOS users it can be a bit tricky. To make your iOS device secure, we suggest using a free VPN provider for iOS like Surfshark or ProtonVPN.

Apart from protecting your phone, a VPN can also help you overcome geo-restriction issues. You can enjoy multiple different streaming content initially blocked for your actual location.
Antimalware
According to a Kaspersky Lab report, 43% of Apple iPhone users have security applications, while 53% of Android phone users have protection. Android users should be more worried, as 99% of all malware is designed for the Android operating system.

A good antimalware program can ensure that your phone is protected, even if you visit suspicious websites or try to download apps that might damage your phone or steal your data.

Anti-malware programs are not all-encompassing, so you should still be careful when you visit websites or download files. As for which application you should pick, it is always recommended to stick with tried and tested solutions such as BitDefender, Norton, Kaspersky, or McAfee. All of them have excellent mobile-optimized versions of desktop antimalware software.
Screen Lock
Even though this is a self-explanatory tip, you'd be amazed to know just how many people forget it.

There are multiple methods to lock your smartphone, and you can even use different apps to lock it. The best way is to use a fingerprint scanner if your device has one. It is the most secure method as every person on the planet has a different fingerprint. As more than 80% of the time, browsers are the way we access information on the Internet, you can now secure your browser with fingerprint technology.

If your phone doesn't support fingerprint lock, you can protect it using different methods such as pin code passwords, unlock patterns, and facial identification. Remember not to use overly simple patterns or passwords, such as your date of birth or age.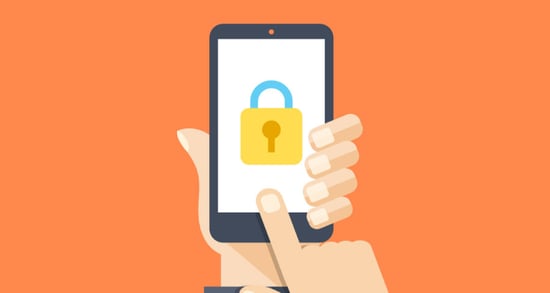 Software Update
A secure phone is more than just a screen-locked phone. Many hackers rely on the vulnerabilities of the operating system. Unlike iOS, the Android platform is subjected to the most significant number of smartphone hacks.

Android smartphones rely on constant security updates to keep ahead of the hackers, but many users usually turn these updates off. If you wish to keep your phone secure, keep track of these OS updates and install them regularly to avoid various smartphone security issues.
Jailbreaking or Rooting
The process of unlocking your phone and removing the manufacturer's safeguard to access anything you want is called jailbreaking or rooting.

While the idea may be tempting for accessing different regional app stores that are not available to you initially, this puts your phone at high risk. Those app stores' applications are not better and can easily hack into your phone and steal your valuable information.

All the above security tips should give you an edge against hackers and other security threats to your phone. Even if you end up using half of them simultaneously, we believe that your device will be safe and secure from unknown cybersecurity threats.

Unfortunately, due to the continuous advancements in technology, there is still a chance that you may get hacked. To prepare for that possibility, we suggest you have a look at these tips about what to do if you are hacked.

Curious about more ways to keep your smartphone safe? Get help from a personalized wireless expert at your local Viaero store!

Author byline: Abdul Rehman is a simple tech-savvy bloke with a neck for writing. Monday to Friday, he enjoys delving down into the inner workings of the privacy and security of top-tier VPN providers. Nevertheless, on the weekend he is a bit modest and simply loves spending time with his dog.