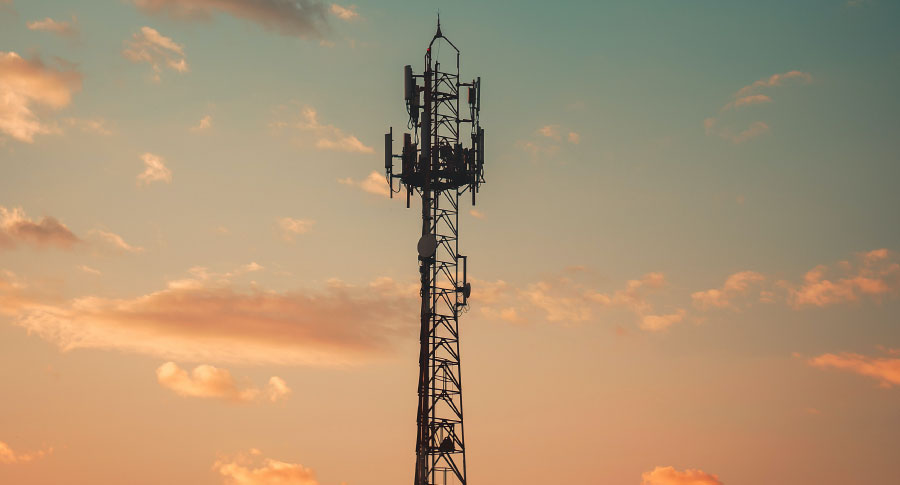 From conspiracy theories to the possibility of self-driving cars, 5G continues to inspire both controversy and intrigue. While many major U.S. carriers are promoting 5G networks, this doesn't mean that 4G networks have been or are going to be completely replaced soon. While 5G can deliver faster speeds, fewer delays, and higher capacities, these networks will continue to rely on and run alongside 4G LTE technology.
One of the characteristics of 5G technology is it can operate within what's known as low, middle and high-band waves. PC Mag reports that higher bands travel shorter distances, requiring more cellular equipment within a smaller radius. Lower-bands have speed capabilities that more closely resemble 4G capabilities. Many carriers with 5G networks are allocating network traffic between 4G and 5G, something that will continue as the two cellular technologies work together to provide adequate coverage.
What is 5G Technology & How is it Different from 4G?
According to Thales Group, by the end of 2021, there will be as many as 438 million 5G connections. By 2024, 40% of the globe will have access to 5G networks. 5G represents the fifth generation of cellular technology and delivers notable advancements over 4G.
Some of the advancements include:
More data transmitted at faster speeds
Average latency reduction from 200 milliseconds to 1 millisecond
Increased bandwidth to support more connected devices
Extended battery life of up to 10 years for low-power devices
EMF indicates these advancements will lead to communities that are more connected than ever. While 4G LTE is capable of supporting IoT (internet of things) devices, 5G will be able to connect more smart devices related to agriculture, transportation, healthcare, virtual reality, and education.

According to World Wide Technology, 5G will be instrumental in enhancing broadband availability, enabling innovative services in the transportation and healthcare industries, and providing the infrastructure for millions of "always-on" IoT devices. However, 5G will not automatically spell the end of 4G technology.
Why & How 5G & 4G Will Work Together
Some areas, including rural communities, could not see 5G network deployments for several years. There are also devices like smart locks that will continue to need 4G networks, according to CNET. Other devices may be more optimal running on 4G, in terms of battery power and cost. 5G itself will also need 4G networks to provide continuous coverage, especially in terms of voice calls.

Since the range of a 5G tower could be more compact depending upon frequency, 5G-capable devices simultaneously connect to available 5G and 4G networks, according to EMF and PCMag. Higher bands of 5G spectrum also have more difficulty traveling through buildings, windows, and obstructions like trees. Depending upon the area, either type of technology could end up supplementing or filling in the gaps for the other. PCMag reports that there is not a current standard for 5G voice calls, meaning that 4G networks are still transmitting these types of connections.

Another key factor is that 4G and 5G networks from the same cellular carrier can share spectrum; something that has not been the case in older technologies like 3G. As CNET states, spectrum sharing capabilities will allow carriers to build out 5G towers while keeping 4G towers online. Carriers can continue to serve prepaid customers and those who may not be ready to upgrade to 5G-capable devices.
When Will 5G be Available in Rural Communities?
4G will likely continue to be a staple in locations where 5G may not be an immediate priority. Many rural communities currently have 4G LTE coverage, which is helping to serve as a means of substituting for wired or fiber broadband internet where gaps exist. Depending upon the community's population and the nature of the surrounding landscape, 5G may be less practical to deploy at first. As regional wireless carriers can upgrade or replace existing infrastructure to include 5G, larger communities may be able to take advantage of the new technology.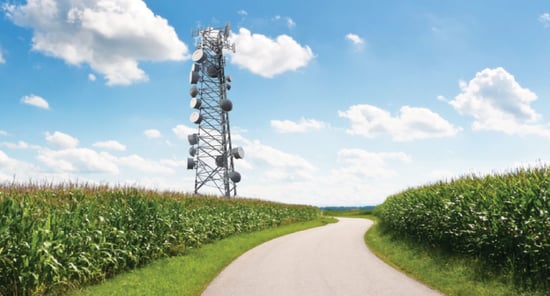 Future Adoption of 5G
To date, the deployment of 5G has differed among carriers. Some have used the higher band spectrum to deliver the highest speeds in concentrated areas. Others have opted for lower bands to deploy more widespread or nationwide 5G networks. This could likely lead to slight differences in how consumers experience 5G, from available coverage to data transmission speeds.

Adoption of the technology among consumers will also depend on their willingness and ability to update to new 5G devices. However, average monthly smartphone data use among consumers is expected to increase from 2.3GB to 11GB per Qualcomm's estimates. This sharp increase, driven mostly by video and cloud computing applications, could become the game-changing force behind 5G adoption.

With current projections indicating the latest generation in cellular technology will contribute $13.2 trillion to the global economy by 2035, adoption rates among industries may increase rapidly. Qualcomm's estimates also indicate 22.3 million jobs will be created due to 5G. The technology stands to enable more efficient production, increase accuracy, and improve the rate at which workers have access to information. Enablement of smart cities that encourage data connections and cooperation between public and private sectors, as well as consumers, would further stimulate economic gains.

Until 5G becomes a reality for most consumers and more standards are put in place, 4G will continue to exist. Although 4G was introduced in 2010, it remains a reliable cellular standard that can deliver both high-speed data transmissions and voice calls. The length of time 5G and 4G will exist side by side remains to be seen, especially when considering urban versus rural communities. Consumer and industry adoption tied to feasibility, data usage, and economic growth could become the driving factors.

Viaero Wireless delivers reliable, high-speed 4G LTE cellular and internet solutions to rural communities. Click here to check out our best Holiday Deals on new smartphones, unlimited plans, & more.

What are your thoughts on 5G? Share them below!