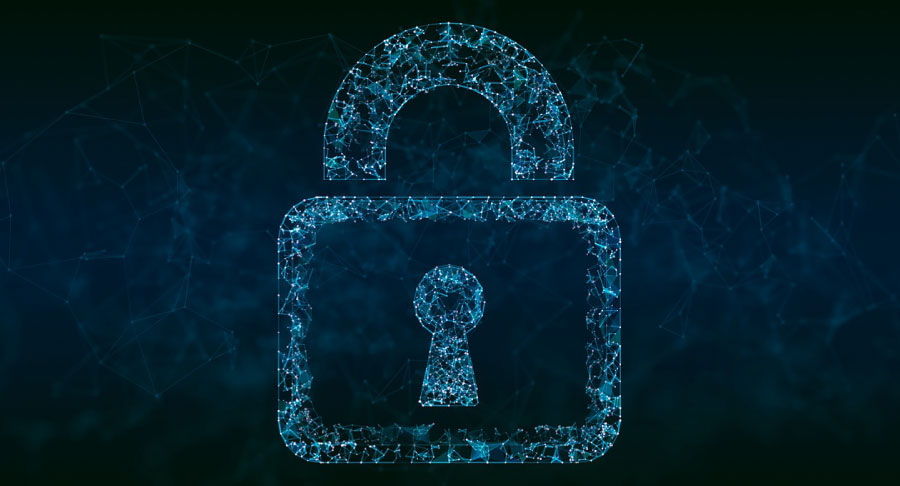 Guest Blog by Gloria Thomas (byline at end of article)

Cybersecurity has been a major point of emphasis in the modern world for quite a long time now. As we've grown more dependent on technology, we've also become more aware of the need for strong digital protection.

In the early 2020s though, we face new and unprecedented challenges on this front. Beyond general reliance on technology and the Internet, we are now moving further into the era of wireless tech. This comes with its own set of fresh challenges that cybersecurity will need to evolve to handle.

First and foremost, heavier use of wireless technologies inevitably means more dependence on public Wi-Fi. Viaero has covered 'The Hazards of Public Wi-Fi' before in detail, but in the simplest terms, public networks can expose our devices and data far more than private ones. Our constant inclination or need to connect to public Wi-Fi networks on phones, laptops, tablets, and even wearables has the potential to broadcast our online activity in risky and potentially dangerous ways without proper security measures.

On a very similar note, due to new 5G networks, we are also facing the expanding potential for wireless cybersecurity threats. These networks offer a wondrous capability and are poised to improve our world in countless ways. As is typical of advancements in technology, the benefits are accompanied by fresh risks. As was stated in a write-up from a computer science professor at UC Berkeley, 5G systems "offer the possibility of providing reliable connections to massive numbers of wireless devices simultaneously." This will help to dramatically expand the "Internet of Things" (IoT), but will also mean that countless new devices need to be properly protected against unwanted wireless exposure.

Those devices, incidentally, represent the other major vulnerability we face as wireless technology evolves. Greater dependence on public Wi-Fi and 5G networks is a security risk unto itself. However, these changes are also leading to a greater variety of everyday devices in use. On a personal, consumer level, this means phones, tablets, smartwatches, and laptops — and likely connected glasses and other new wearables in the future. On a societal level, we're talking about millions of wireless sensors that will connect and tap into the IoT to accomplish everything from "smart" traffic control to streamlining industry logistics, improving farming practices, and so on. All these devices represent potential vulnerabilities.

The good news is that all this evolution in technology appears to be leaning toward more interest in cybersecurity expertise. Though this type of security is still not emphasized in traditional schooling the way many believe it should be, there are numerous opportunities to seek education, various certifications, and even online degrees in this field. There is also an incentive for people to do so, because of what appears to be virtually limitless demand. In a Maryville University overview of online cybersecurity degrees, it states clearly that "demand for cybersecurity workers in the United States nearly doubled from 2013 to 2019," representing growth three times faster than what we see in other IT roles.

This is a positive sign. It means that jobs are being created to handle increasing cybersecurity needs, which provides motivation for people to study and train in the same field. At the same time, there is evidence that even the massive growth we're seeing in these areas is not enough to cover our evolving needs. A recent Forbes report on cybersecurity professionals made clear that there is still a shortage across the industry. As the advancements in wireless tech outlined above continue to move forward, there will only be greater need.

All in all, we have a clear picture of the state of things. On the positive side, the need for greater cybersecurity and more professionals in the industry is well understood, and more people are taking advantage of the opportunities these needs present. Simultaneously, the sheer scope of the issue still demands improved cybersecurity technology and methods, and more people to get involved in the practice.

Looking for secure internet service? Check out Viaero's home high-speed internet or mobile hotspot data plans!

Author Byline: Gloria Thomas is an online cyber blogger with a passion for computers. Through her articles, she hopes her readers are informed of the latest trends, as well as entertained. In her free time, she plays online chess and hikes.