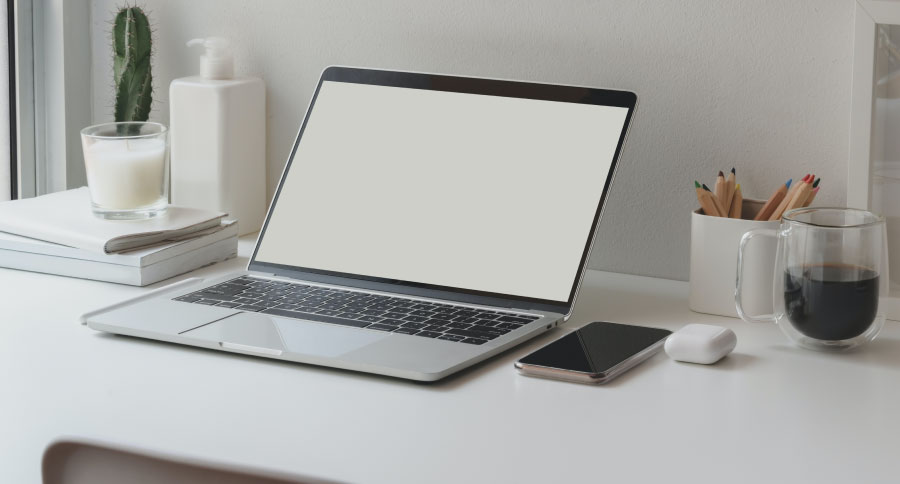 Guest Blog by Jordan Fuller (byline at end of article)

In the modern world, work phones are a simple yet powerful tool for workers. Since we perform daily tasks on the move, having our own pocket computer only serves to make this lifestyle easier to maintain.

But, when coronavirus struck and lockdown measures were enforced, suddenly the workforce slowed its pace and wandered indoors.

As employees acclimatize to remote working, surprisingly to some, the need for a phone remains constant.

Read on to discover why mobile phones remain essential for businesses and remote workers during lockdown, and how to know if you're buying the right phone for the task.
Personal hotspots can be a lifesaver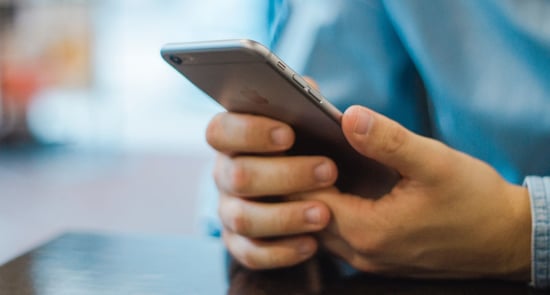 Working from home can throw up a lot of unexpected variables through awkward desks and makeshift setups, but nothing is more potentially devastating than a poor or unreliable internet connection.

Picture the scene: you're closing a big deal on Zoom or submitting a piece of content with a tight deadline. Suddenly you're booted from the server. And your hub is illuminated in flashing red icons. The hunk of plastic has broken again!

Not to worry because your smartphone is at hand to save the day. Thanks to the wonders of modern data connectivity, our phones can support an entire bubble of devices with internet access.

Reliable mobile internet is an essential quick fix to get you back in action. By setting up a personal hotspot, you can jump into your meeting, finish submitting work, and give yourself breathing room to fix the bigger issue — finding a reliable internet supplier.

However, abusing your phone's data can lead to some eye-watering bills. While most smartphones will have the ability to create a personal hotspot, you'll have to watch your data allowance.

This Uswitch post suggests you or your company should negotiate an unlimited deal. This is expensive at first, but is much better than incurring fines for going over an agreed-upon contract.

All this takes nothing away from such a brilliant tool; phones become a lifesaver when it counts. They're in your pocket to call a cab home, indispensable in an emergency, and always around to back up a shoddy internet connection.

If you require something more extensive, some well-equipped home offices boast backup WiFi like Netgear Nighthawk. These devices have long battery life and allow you to tune the quality of your internet connection. Yet, all this can turn out to be a bit of a fuss, especially considering your phone can do the same job and so much more.
Syncing your phone and workstation improves flexibility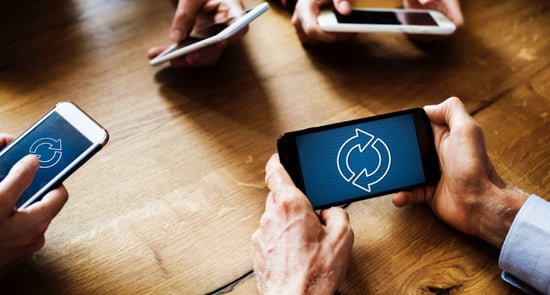 An effective remote working environment is all about flexibility. At home, there are many potential distractions and personal errands, whether it be the school run, taking your family pet to the vet, or any other interruption that will remove you from the desk.

When setting up your workstation, the right tech products will enable you to work with more freedom. Traditionally, portable computers like phones and laptops are a great start, but even they come with certain limitations.

Connectivity tools like Bluetooth, USB adapters, and additional monitor outputs will quickly become your new best friends. These tools provide the ability to transform singular phones and laptop devices into a multi-functional interface.

What does this technical jargon mean to you? Check out this StarTech guide which advocates that the more adapters and ports you have, the better connected you will be. And by extension, this will lead to a more efficient remote working life.

For example, connecting audio cables to your phone means you will never miss a notification because it will be blaring out of a speaker somewhere near you. Alternatively, if you're running errands and want to stay in touch with your team, then investing in car-friendly Bluetooth adapters like Mpow will keep you in the loop.

Either way, you can sync all your favorite business-focused apps like UberConference, Asana, and Slack onto your phone. You'll never miss a beat — even if the school run lands you in standstill traffic.
You need more control over reachability
Contactibily is the crux of any work phone and when you're working from home this requirement is amplified tenfold. It is true there are no shortcomings when it comes to reaching people who are working remotely.

Be it direct messages, video calls, or group chats, people are more reachable than ever before thanks to the wonders of modern technology. But all this can become overwhelming when you try and disconnect, only to be bombarded with waves of push notifications.

Possessing a work phone on top of your own mobile means that you can separate your personal and professional lives. This is especially important for people working from home because it's difficult to find a balance when work and life exist in the same space.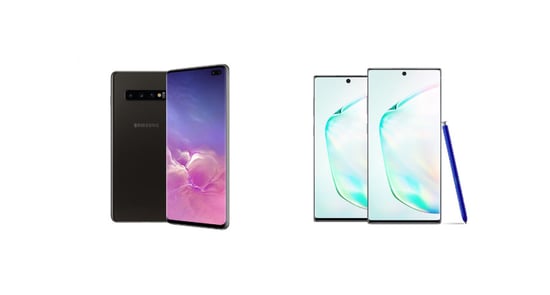 Most jobs can continue to communicate to you through your phone by syncing apps, work emails, and any other business-related tool. Do you really want all that going off 24/7? We all need a break sometimes and having so much noise coming through one device makes this impossible.

Take a look at this Forbes article which says getting a second phone purely for work could be the ideal solution. You're able to switch it off at the end of the day and not worry about missing any important personal updates.

However, the thought of keeping track of a single phone is nerve-racking enough, let alone two of them. Our tip is to purchase the same phone — or a similar model — to the one you currently own. This way there is next to no learning curve with your new device.

Whether it's a Samsung, iPhone, Huawei, or even an old-fashioned Blackberry — the key is being comfortable using it above anything else.

Recommend reading: 5 Ways to Keep Your Personal Information Secure in the Digital Age

Work phones are a fantastic tool for the remote worker. They can save you when the tech around you fails, provide more flexibility in your working life, and give you more control over your work/life balance.

But always think about what exactly it is you need. Remember to check the contract, make sure it's able to link up to other equipment, and most importantly — know you will be able to use it.

Think you've got those boxes checked? Then you're ahead of the game and enjoy your new phone.

Author Byline: Rodney Laws is an ecommerce platform specialist and online business consultant. He's worked in the ecommerce industry for nearly two decades, helping brands big and small achieve their business goals. You can get his advice for free by visiting EcommercePlatforms.io and reading his detailed reviews. For more tips and advice, reach out to Rodney on Twitter @EcomPlatformsio.